Remodeling Plans
July 12, 2013 | FILED UNDER: Uncategorized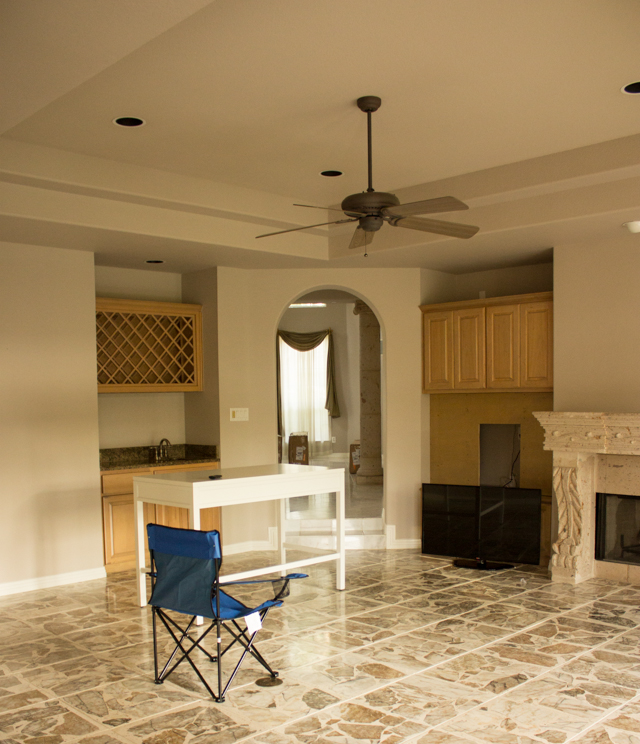 Despite being empty, our new home was buzzing with activity in June while the girls and I wrapped things up in Chicago and Ross started his new job in San Antonio. We decided to have some remodeling work done to the home before we moved in. The house was built in 1997 and was in need of some updating so we thought it was worth the upfront investment.
While I love a good DIY project, this stuff was outside the realm of anything we were comfortable doing ourselves. Here's some of the main things we had done to the home before moving in:
1) Replace the upstairs carpet with wood floors
– this was the renovation I was most excited about (and where the bulk of our budget went). Our downstairs is all stone flooring while the upstairs had carpet throughout. The carpets needed to be replaced anyway, so rather than in putting new carpeting we figured this was our chance to get hardwoods. I'm so glad we did!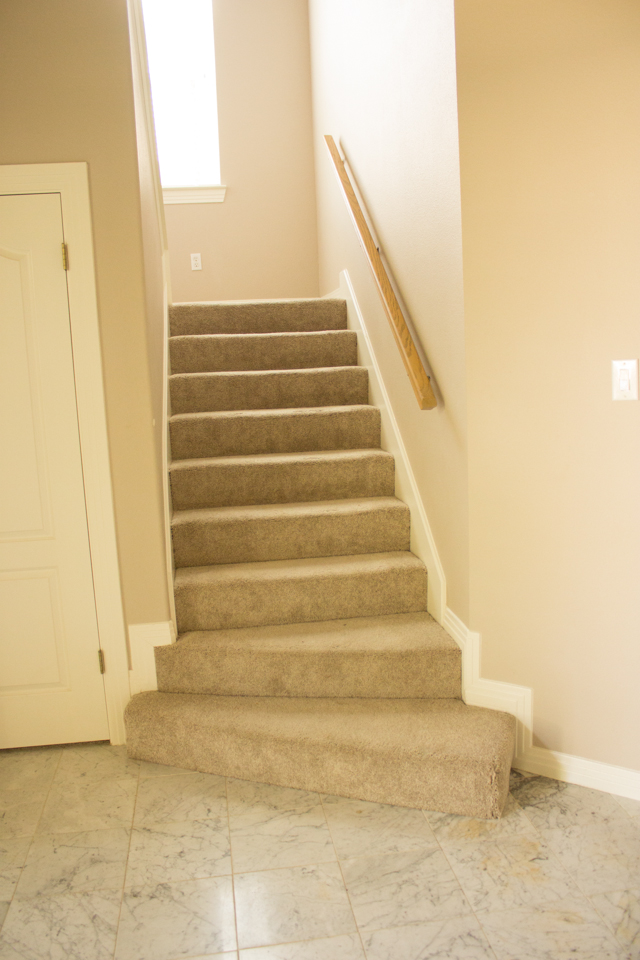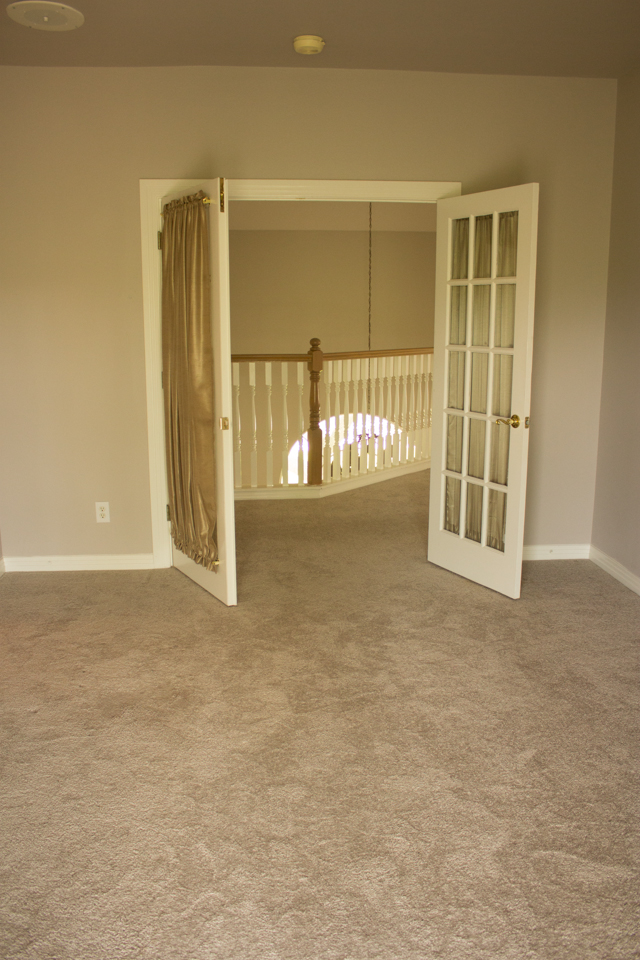 2) Paint kitchen cabinets
– the kitchen really was quite nice, but I wasn't crazy about the pickled wood and have been longing for a kitchen with greenish grey cabinets. A fresh coat of paint would also help cover some of the wear and tear as a result of not having hardware on the cabinets. Check back on Monday for some of the kitchens I was inspired by for our renovation!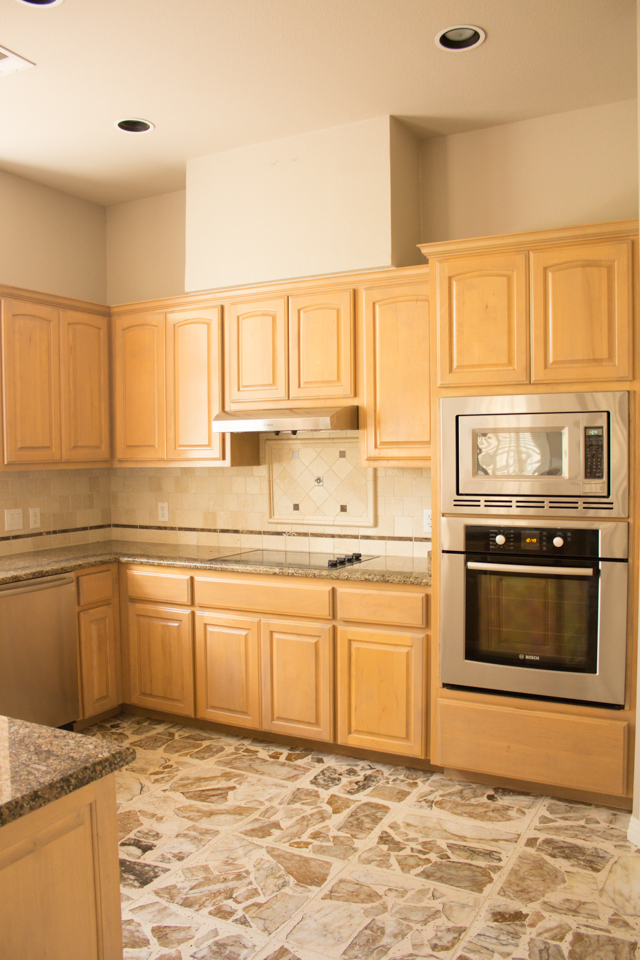 3) Replace the kitchen backsplash
– this wasn't part of our initial plan but the more we thought about what the kitchen could be we decided to replace it for a real transformation in styles.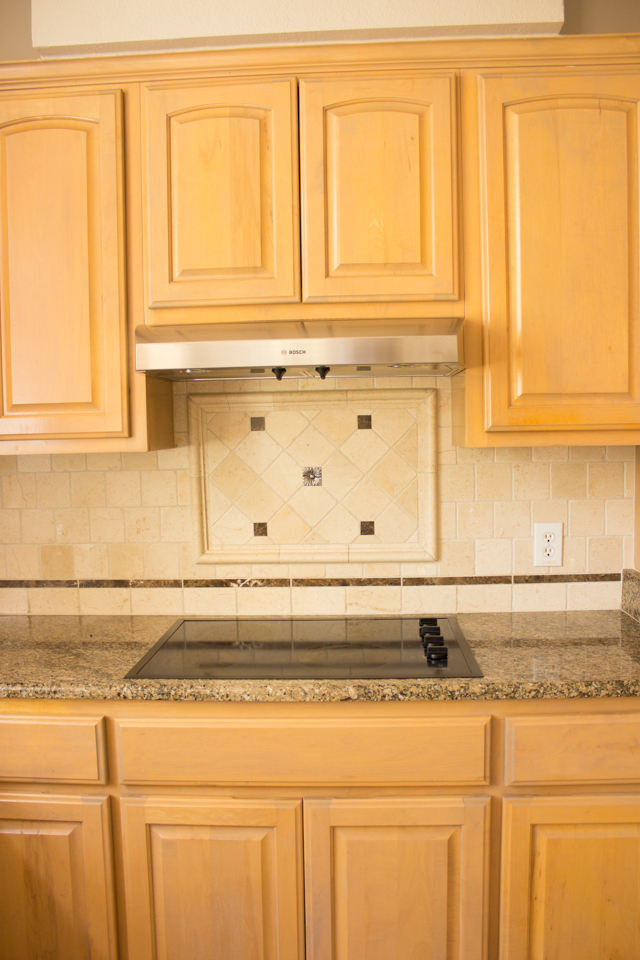 4) Update lighting fixtures
– some of the lighting fixtures were a little over the top for us. We wanted to swap them out for some more casual / contemporary alternatives that fit our personal style a little better.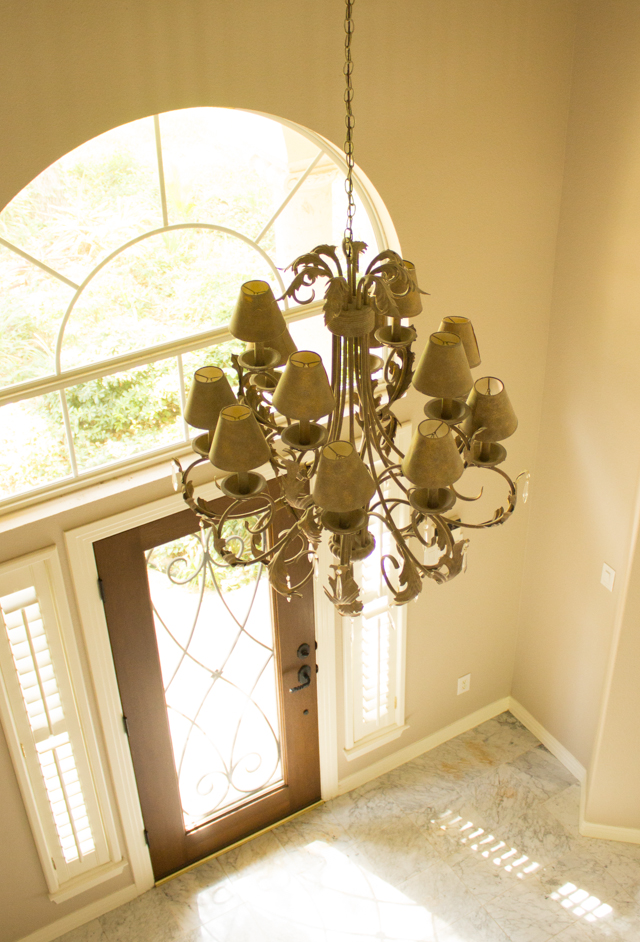 5) Paint the ceilings white
– 95% of the home was painted in the same beige color – not just the walls but the ceilings too! We thought painting the ceilings white would help cut down on all the beige and help lighten the space up.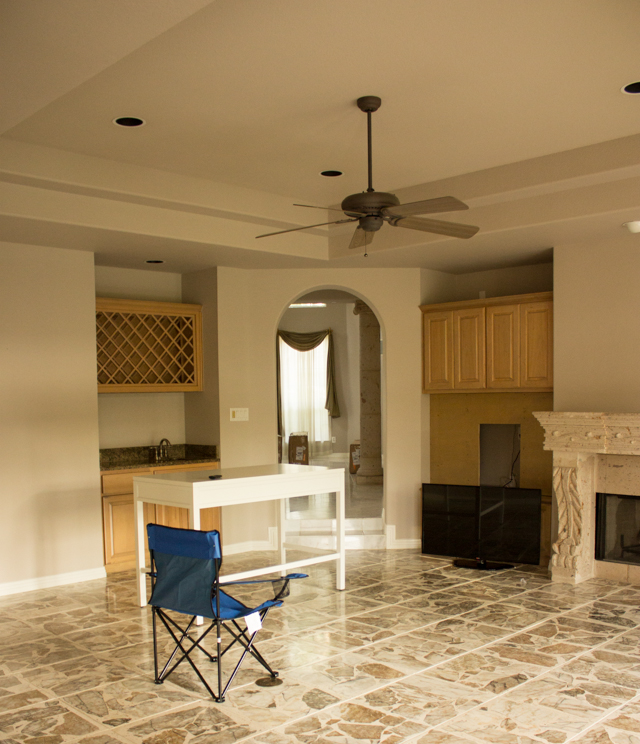 We found a fantastic San Antonio based firm to work with us – Ambience by Design. The owner Leslie is a general contractor and an interior decorator in one (not to mention a woman leading a crew of subcontractors on major remodeling projects – how cool is that?). We've had a great experience working with her and are excited about the results.
Stay tuned for the results…can't take any photos yet, the place is still a big unpacking mess!)