The Land of Nod's 10th Birthday Bash!
May 06, 2013 | FILED UNDER: Uncategorized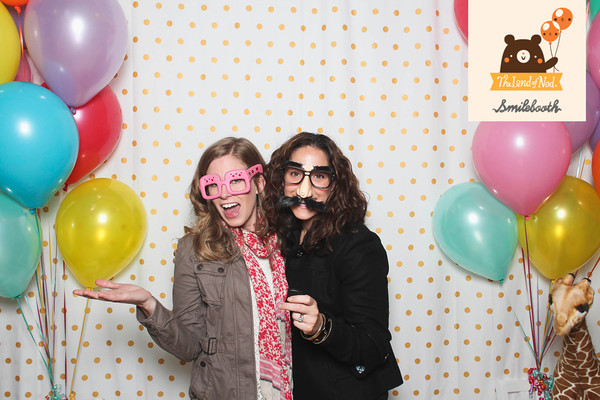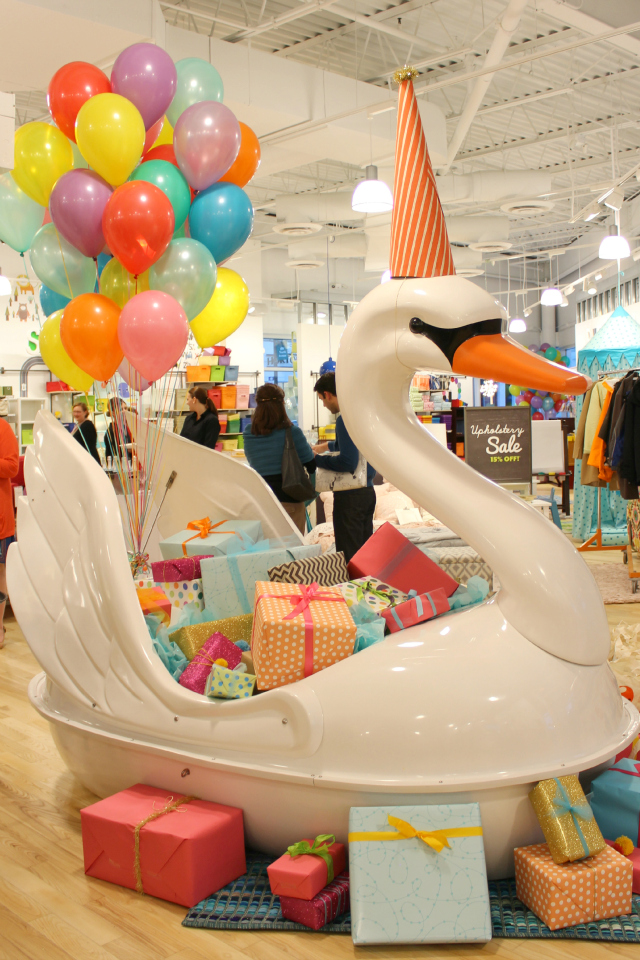 When
The Land of Nod
throws a birthday party, you know it is going to be a good one!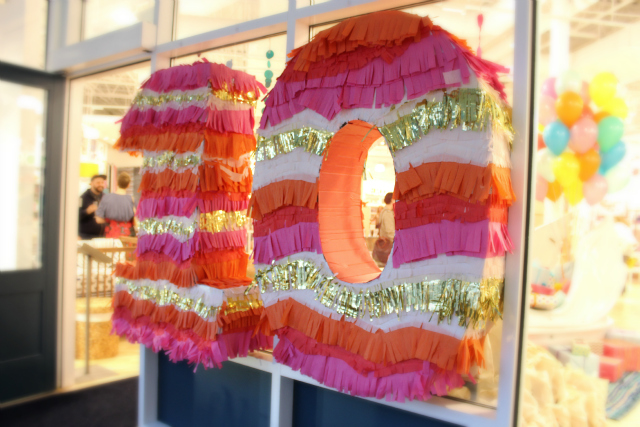 The Land of Nod celebrated turning 10 years old with a big bash at its newly remodeled
flagship store
in Chicago this weekend. There were lots of balloons and lots and lots of color. I was like a kid in a candy shop.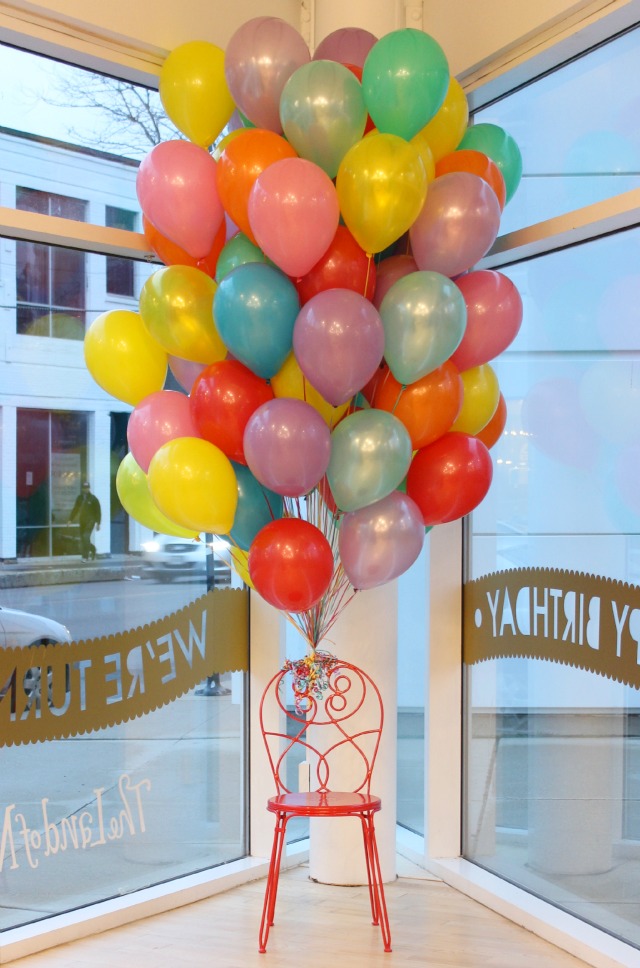 The new rainbow checkout at the center of the store was the highlight for me. I think it is pure genius, from the lamps at varied heights to the blue spray painted animal backdrop:
You most likely know The Land of Nod from their
website
, but if you have a chance to visit one of their handful of stores they are not to be missed! They are opening up their first California store in Costa Mesa soon.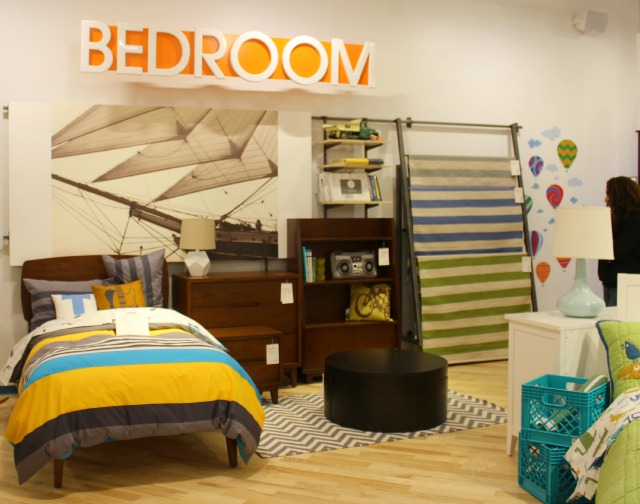 The styling is so creative throughout, such as this cute pink bookcase: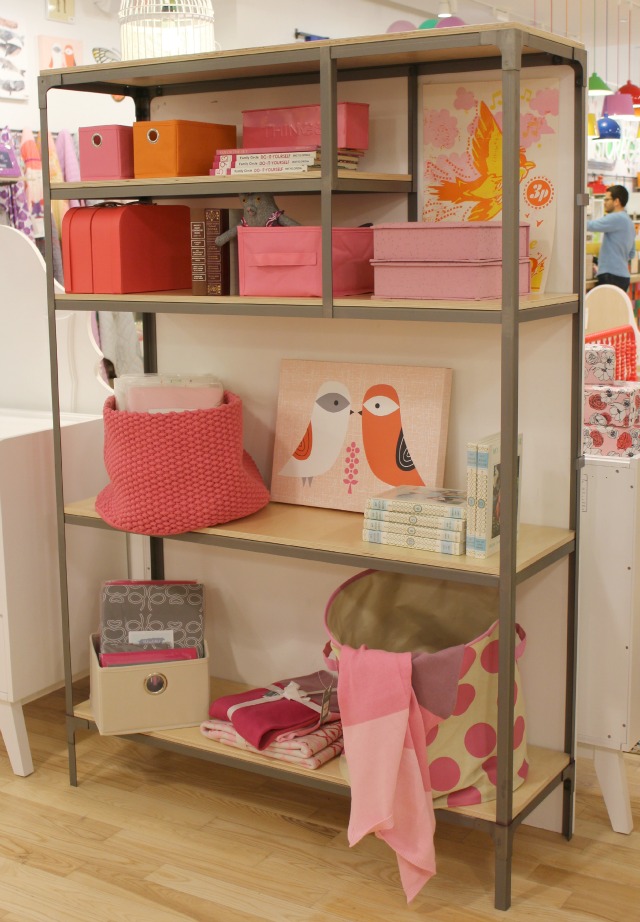 Colorful wall art surrounds the top of the store: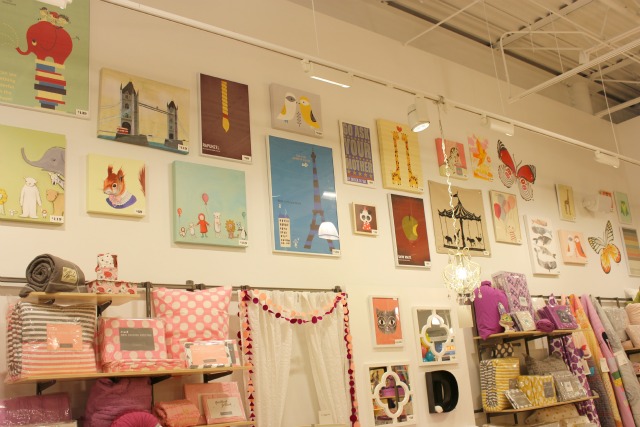 The Land of Nod has some of my favorite lighting options right now. I would use any of these in my home!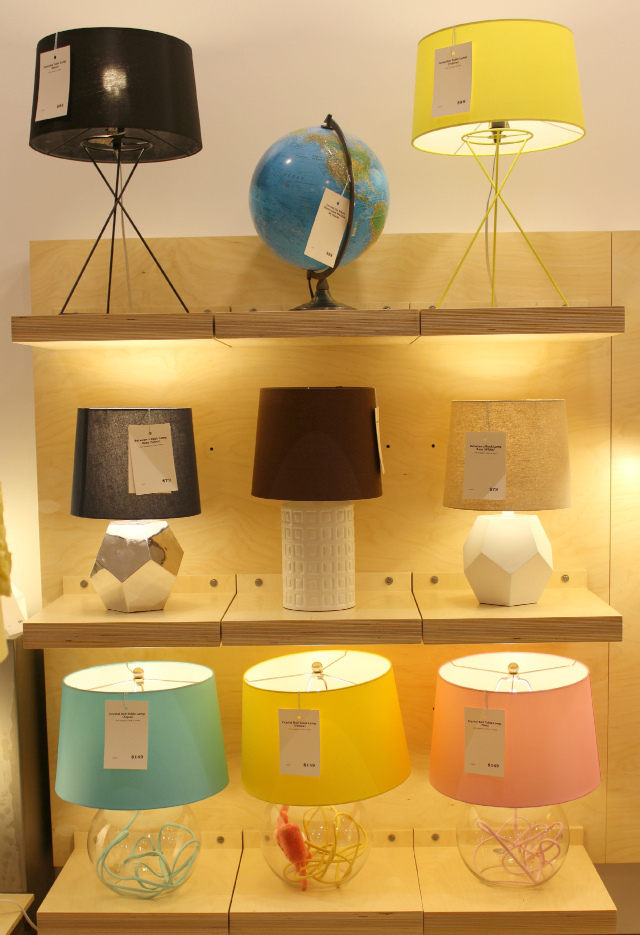 The new flagship store in Chicago has a section devoted to toys. Love the vintage looking sign: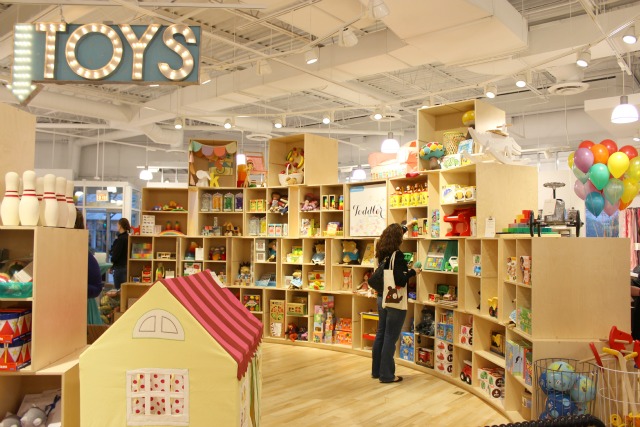 The toys are smartly organized by age group: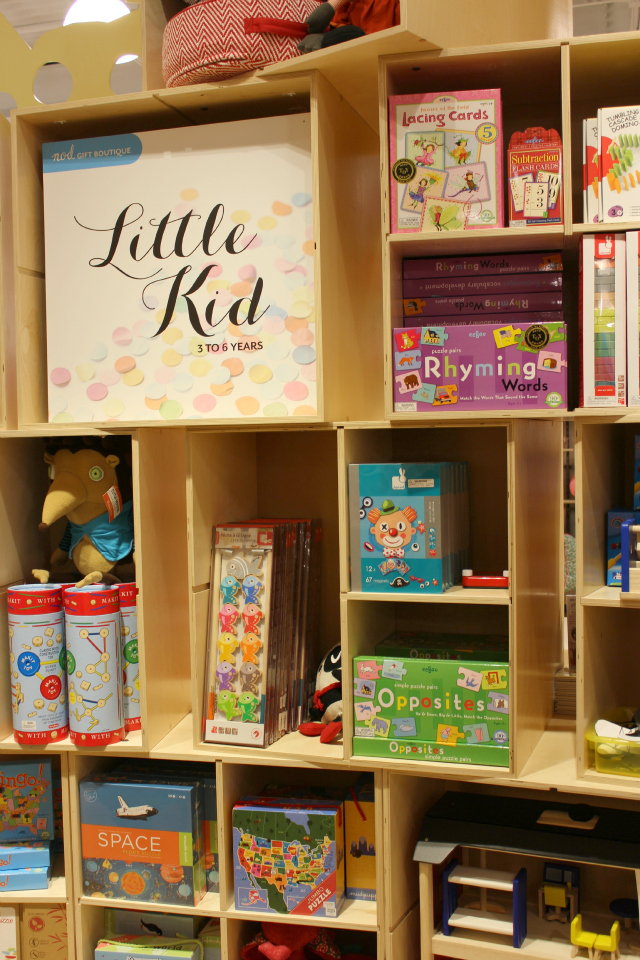 I brought home one of these
awesome big storage baskets
and a pair of these silly glasses for my girls (modeled here with my friend Niki)!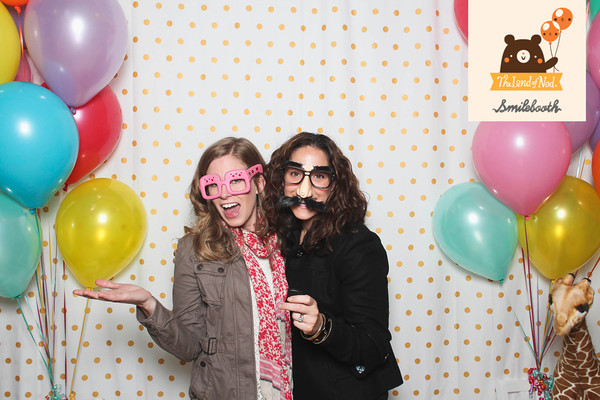 Because The Land of Nod throws such awesome parties, I've asked them to help me throw a little party of my own. Stay tuned for more details in the coming weeks – it's going to be a lot of fun!