New Home Ideas
May 13, 2013 | FILED UNDER: Uncategorized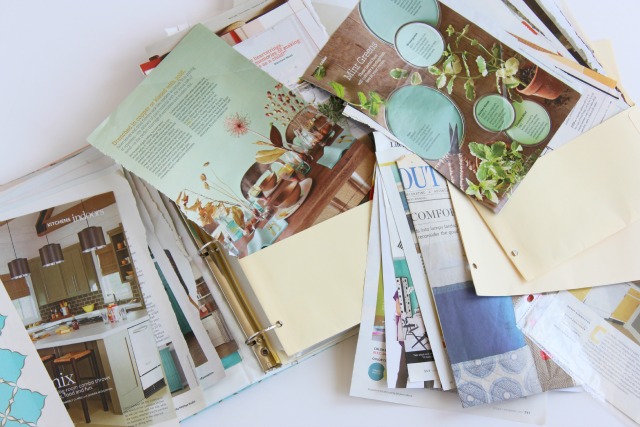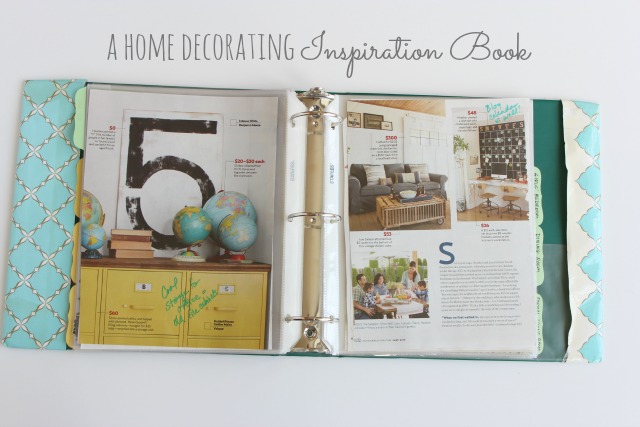 I have been ripping ideas from home magazines for as long as I can remember. Having the
new home
to plan for has been the perfect excuse to sort through my sea of clippings and organize them nicely in an idea book!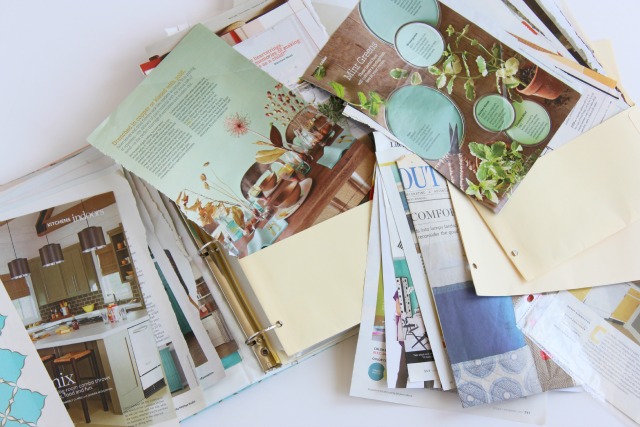 My favorite way to organize magazine clippings is with clear sheet protectors in a 3 ring binder. To make my idea book feel a little more special I covered an old binder in pretty paper. I also got some stick-on tabs from
Martha Stewart Home Office
and a Sharpie for writing notes on the clippings: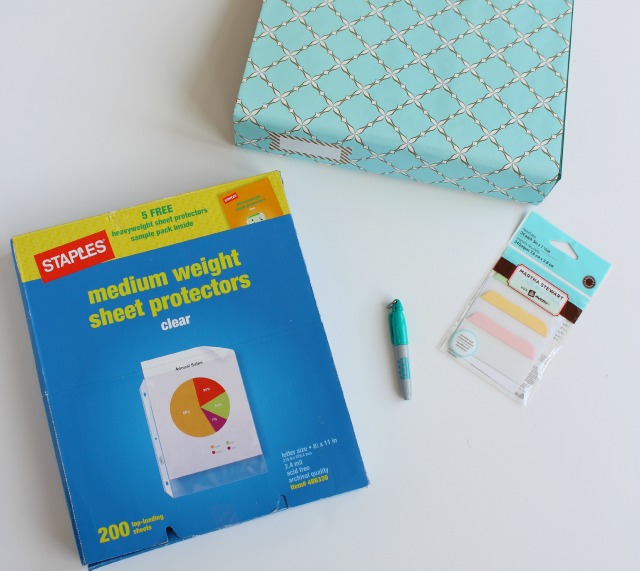 I organized the book by creating a separate tab for each room in the house: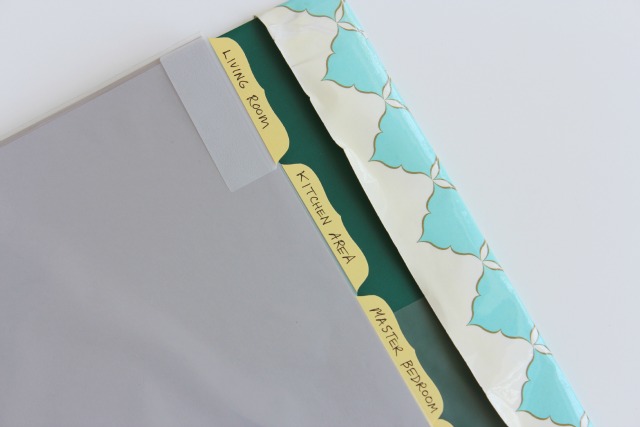 Behind each tab, I added sheet protectors with the magazine clippings slotted in. I jotted down notes to remind me what I liked about each inspiration photo like this one for our new guest room: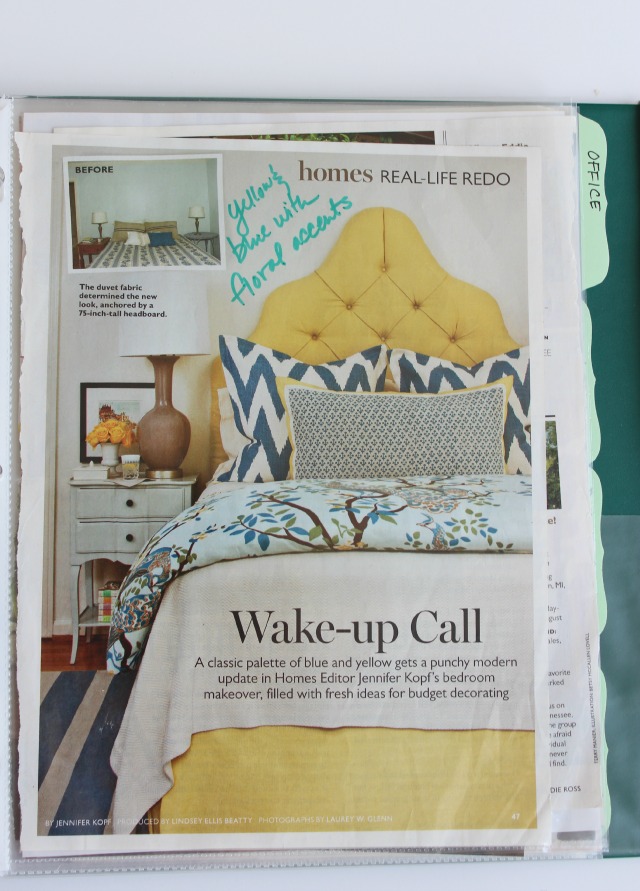 These pink paint options from Better Homes and Gardens will be helpful when painting my new
pink and black office
!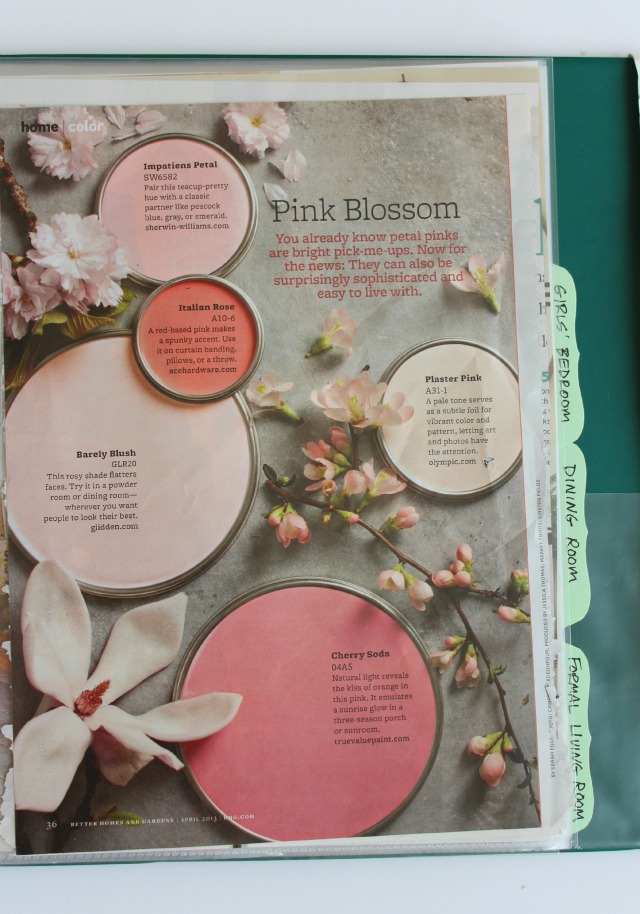 This book of clippings may seemed a little old-fashioned in the days of
Pinterest
and
Houzz
. I plan on saving ideas on those sites too, but there is something about paging through magazine ideas that I've always found particularly inspirational and a little therapeutic too! I'm looking forward to adding to this in the coming months.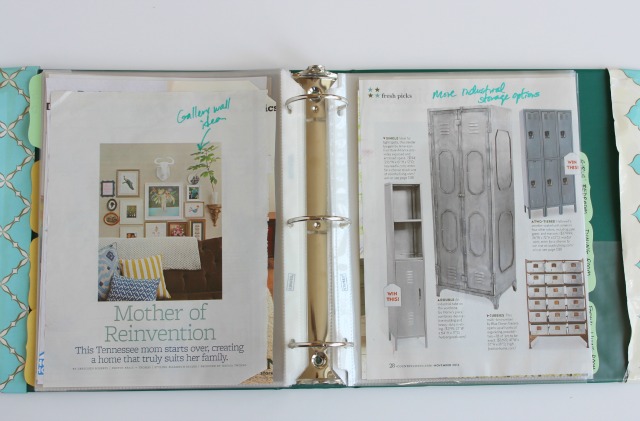 Are you a magazine clipper like me? How do you corral all the ideas you find?