Goodbye Party Preparations
May 24, 2013 | FILED UNDER: Uncategorized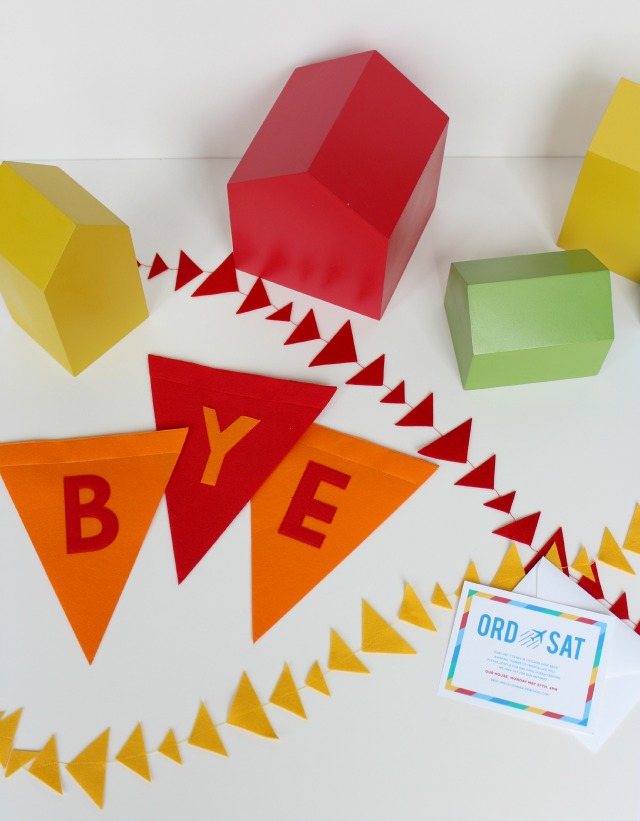 We're getting ready for a final hurrah at our home this weekend with our friends and family.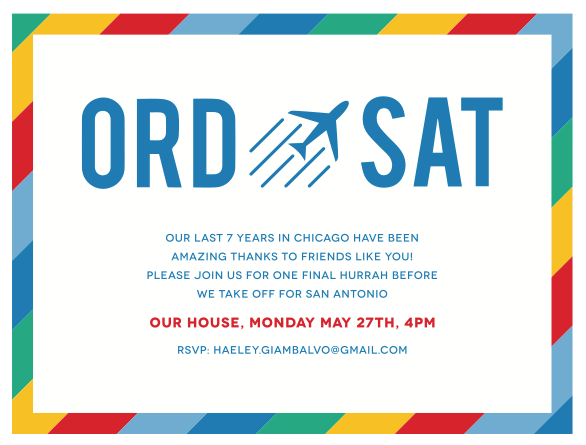 My husband leaves for
San Antonio
next week to start his new job. Then the girls and I will head down there a few weeks afterwards once we've had some work done to
our new home
. It's going to be a busy month. In the meantime, I'm looking forward to celebrating our move south with friends and family this weekend.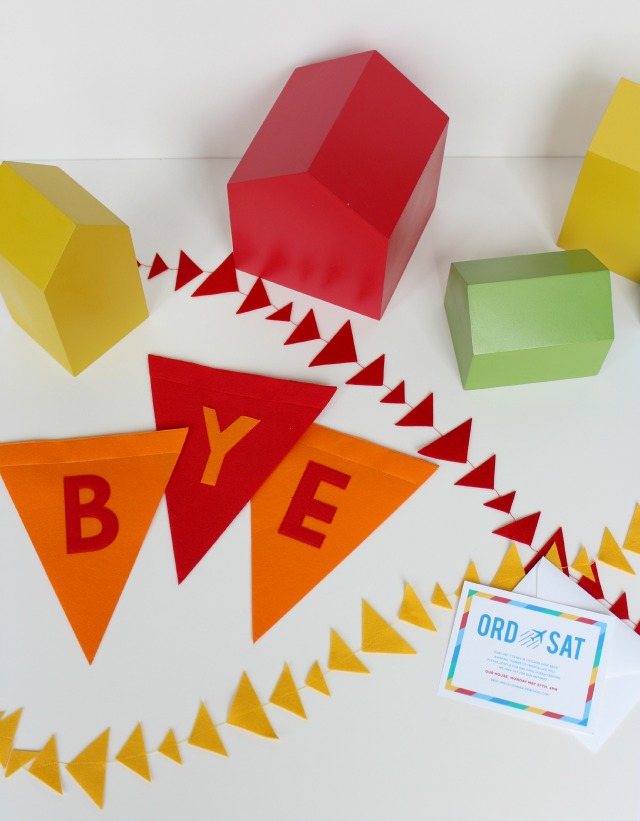 Of course I've had fun with the party planning. 😉 My sister made the fun invites (inspired by this moving announcement from Minted). There will be some awesome party decor compliments of The Land of Nod, and a make your own taco bar from one of favorite Wicker Park restaurants, Big Star. It's going to be a good time – stay tuned!