How to Refinish a Table
April 22, 2013 | FILED UNDER: Uncategorized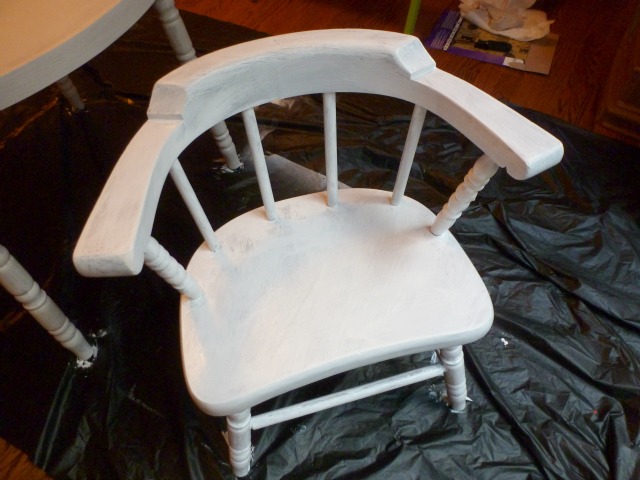 Here is one last project from my girls'
playroom
– a little play table and chair makeover: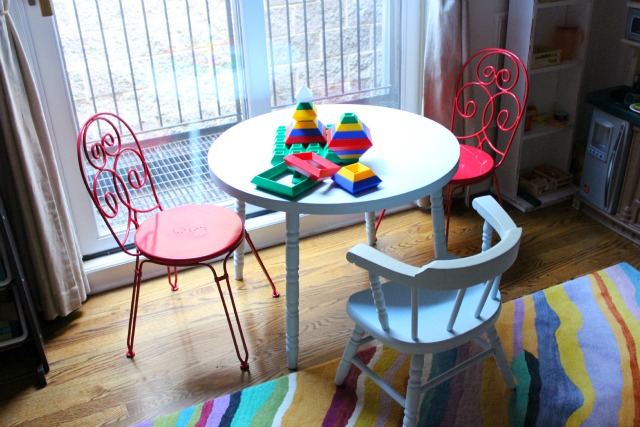 This is what the set looked like when I found it near a dumpster awhile back (yes, a dumpster!). It wasn't in the best shape, but the table was still very sturdy and I was drawn to its little spindle legs.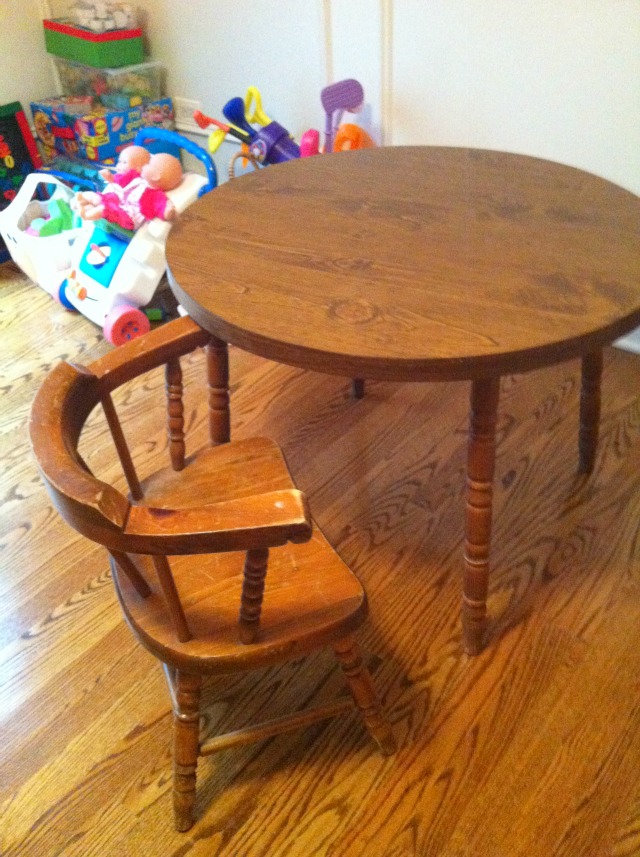 I haven't done much furniture refurbishing, so I was winging it a bit on this project (please let me know if there are other tips and tricks I should know about!). Here are the supplies I used:
Supplies to Refinish a Table
Small paintbrush
150 grit sandpaper
Protective respirator mask
Bulls Eye 1-2-3 Primer
Interior paint in your choice of color (not shown)
Acrylic sealant (not shown)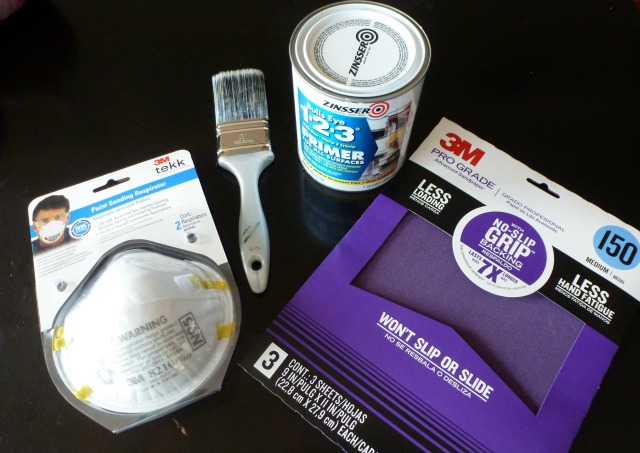 How to Refinish a Table
1. Lightly sand all the surfaces of the table and chairs with your sand paper. It's a good idea to use your respirator mask during this part! Wipe off the dust created with a paper towel.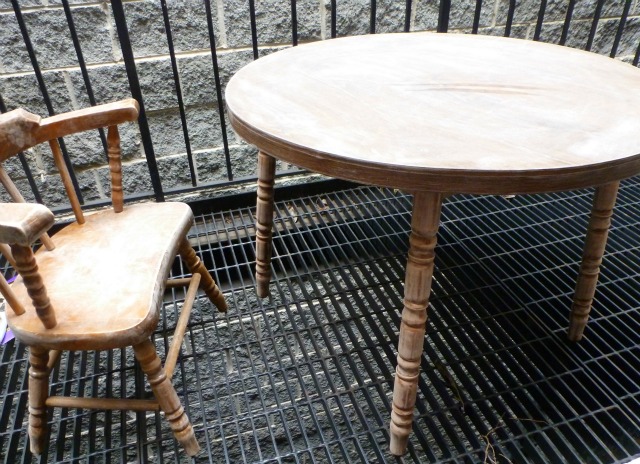 2. Apply a coat of primer with your paintbrush: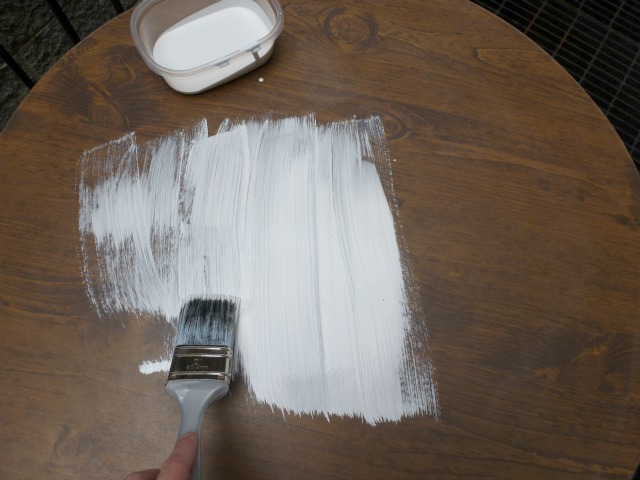 Here's how the chair looked after being primed: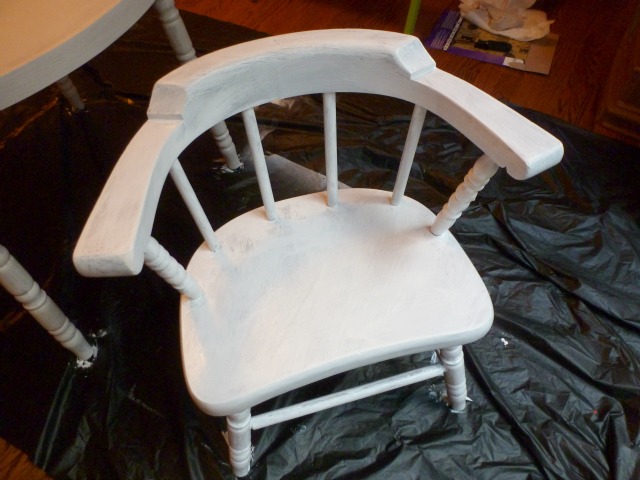 3. Apply 1-2 coats of your paint. I tested out two wall paint colors I had on hand. I opted for the pale blue and gave the table two good coats.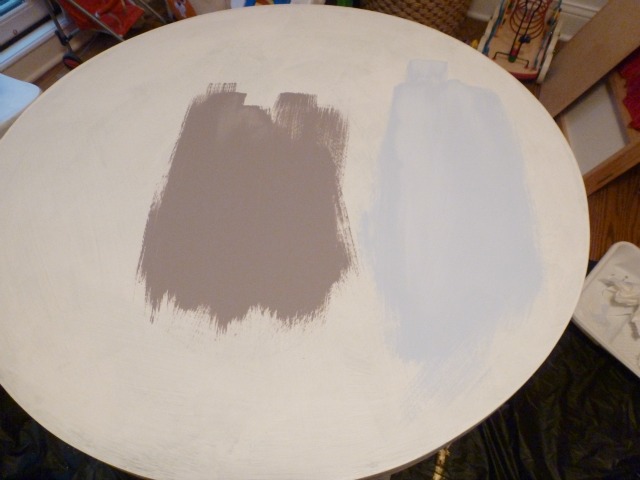 4. Spray the table and chair with a protective acrylic spray. I gave the table at least 4 coats, letting it dry between coats. I didn't take a photo of this, but this step is really important to protect the surface of the table from wear and tear. When my girls get crayon marks or spill something on the table it will just wipe off with a damp cloth thanks to the sealant.
I paired the table and chair with these adorable
red chairs from The Land of Nod
. So far the table has been holding up pretty well thanks to the sealant, despite my girls' best efforts to mark it up!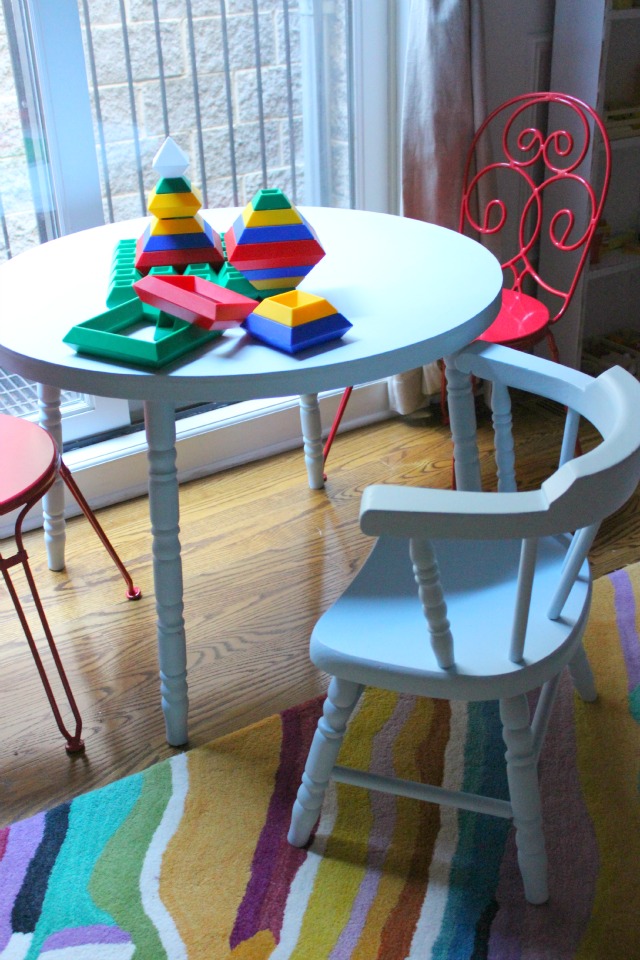 Fellow DIYers out there, what tips do you have when it comes to refinishing furniture pieces like these?