DIY Night: Gift Tags
December 19, 2012 | FILED UNDER: Uncategorized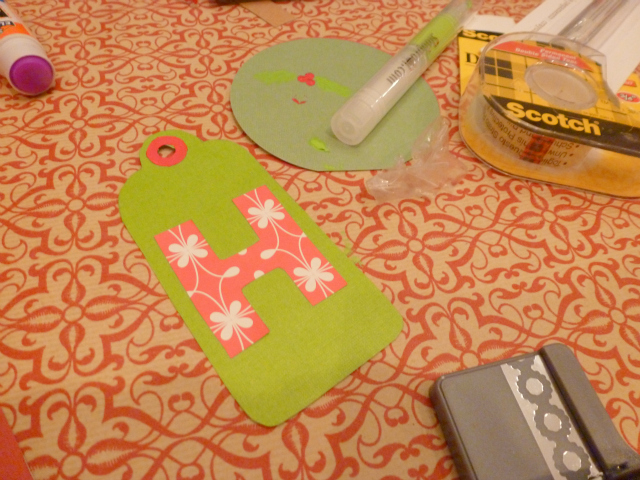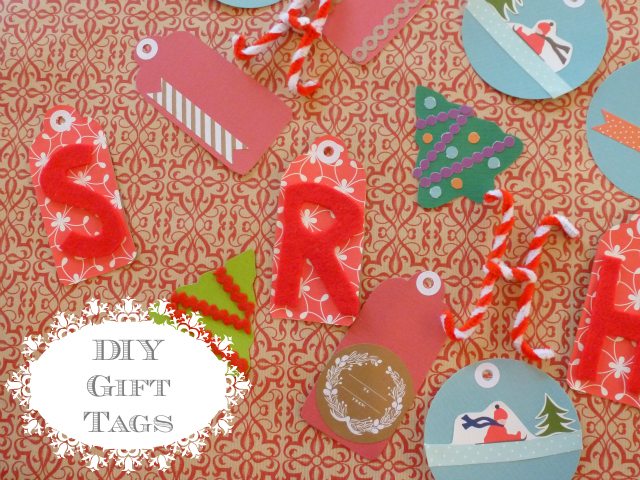 For our December
DIY Night
I rounded up all of my various crafting odds and ends (oh man, do I have a lot!) and scattered them down the middle of the table. The goal: to make some super cute DIY gift tags. The plan: to do whatever the heck we wanted!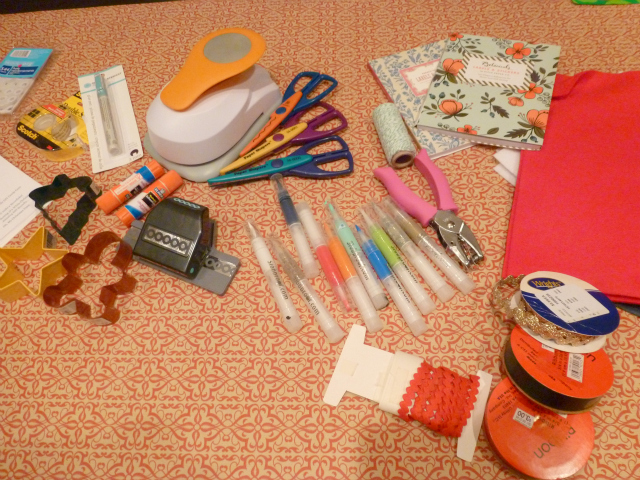 It was our first freestyle DIY Night, if you will. I did print out a few of these great
gift tag ideas from Martha Stewart
to get us started, but beyond that we just improvised. If you want to throw your own freestyle craft party, the key is providing a wide range of materials for people to get creative with. We had:
Basic tag template
Large circle punch (to make circle tags)
Cardstock in various colors
Scraps of wrapping paper
Felt
Bric brac and ribbon
Letter stencils
Edging scissors
Paint pens
Pipe cleaners
Cookie cutters (to trace around)
Hole punch
Pretty labels / stickers
Office stickers (hole punch reinforcements give a true tag feel if you put them over the hole punch)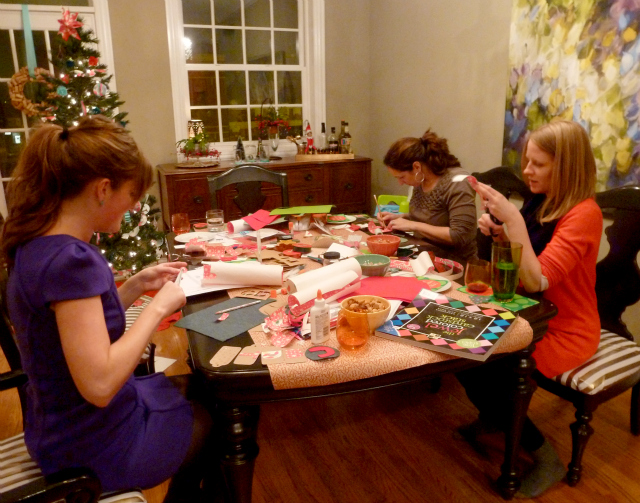 Here are a few of the tags in the making: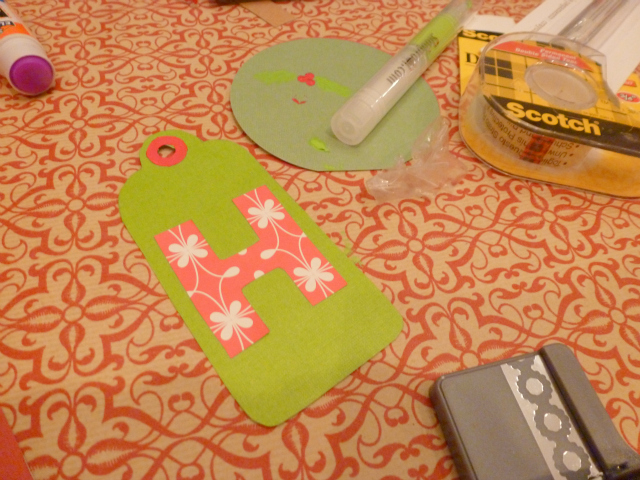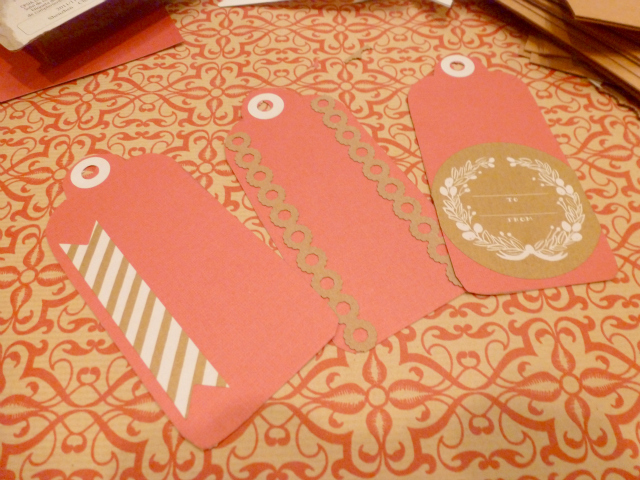 Oh, and the messier things get while crafting, the better 😉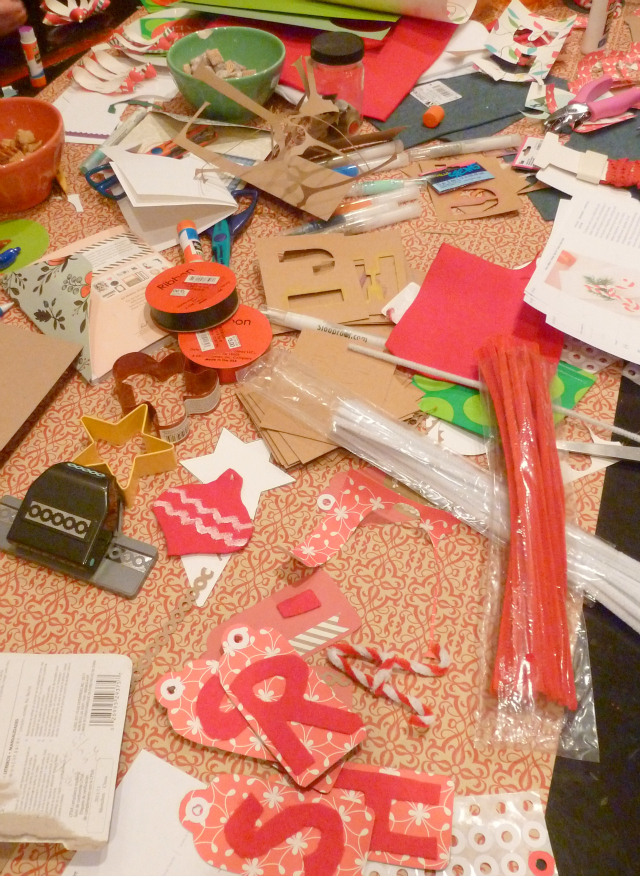 It turned out to be so much fun and each person came up with a totally unique and super cute set of gift tags. How cute are all of these?