Some Big Time Holiday Cooking Coming to My Kitchen Countertop
November 21, 2012 | FILED UNDER: Uncategorized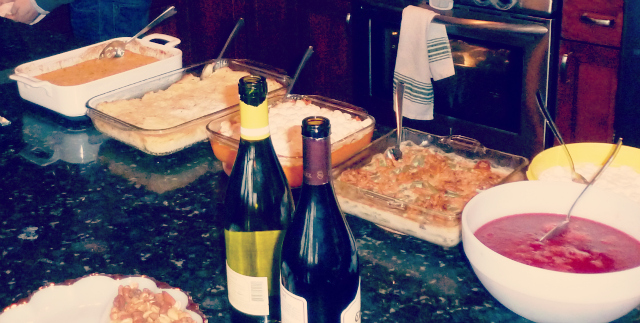 I got my Thanksgiving grocery delivery from Peapod on Monday night. I think the poor delivery guy brought a good 20 heavy bags up our four flights of stairs – weighed down by all those cans of green beans and cream soups I'll need for my Midwestern casseroles!
We are hosting the biggest Thanksgiving our little condo has seen yet – 6 adults and 2 kids. I can't wait! The challenge – how to find enough space on my counter and in my oven for all those dishes I need to make over the next 24 hours. Our poor refrigerator is already bursting at the seams. 😉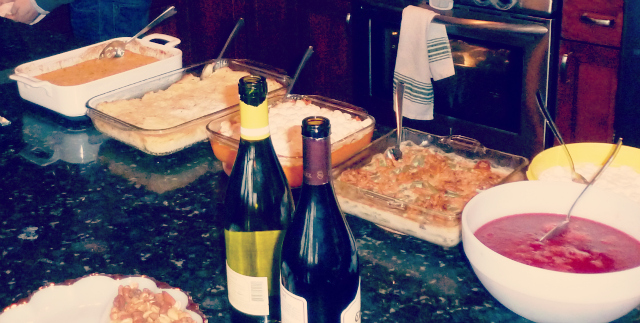 But what I can't wait for even more is the official start of holiday baking season! In particular our annual Christmas sugar cookie baking tradition. Ever since my sister and I were in elementary school we made a double-batch of sugar cookies from the same recipe in our mom's old 4-H cookbook.
For a solid day (sometimes two!) our kitchen counter would be covered in flour dust and frosting drippings as we made every Christmas shape imaginable and carefully decorated each one with our variety of colored frostings and sprinkles.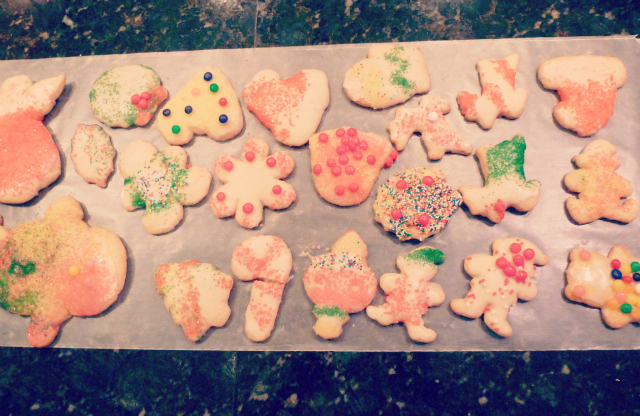 I have loved passing on the same tradition to my daughters. Here are a few shots from years past: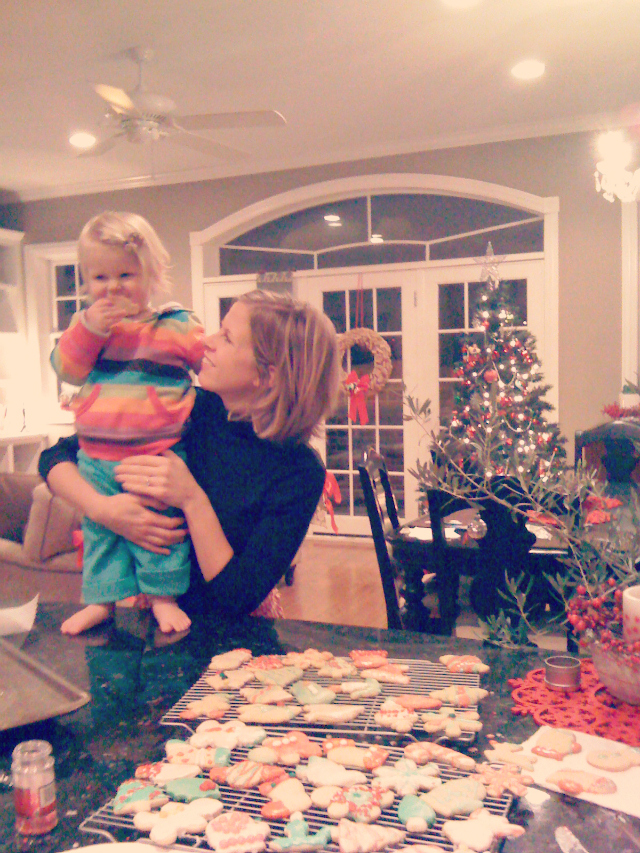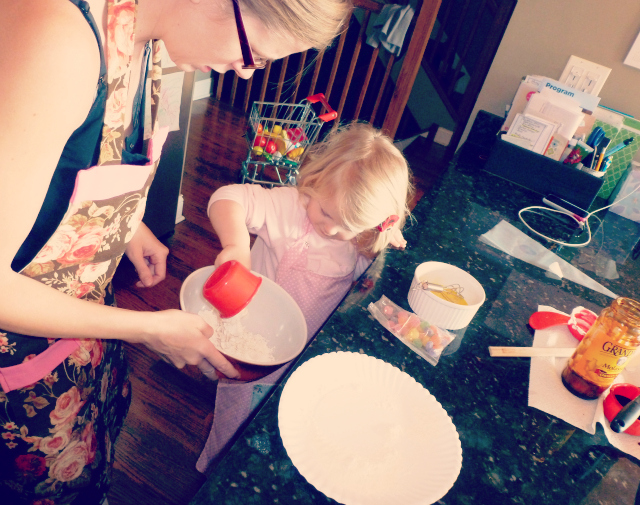 Last year we even threw a giant gingerbread boy into the mix!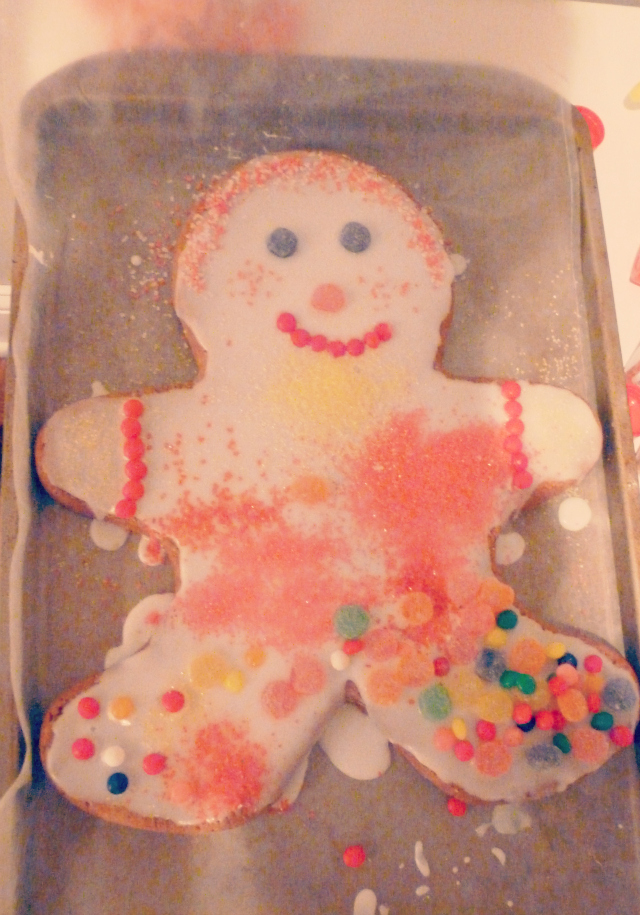 So excited to see what we will whip up this year. Kitchen countertop – I hope you're ready!
This post is my entry into the Alt Summit Blog Contest sponsored by Wilsonart International, Inc