Retro School Themed Nursery: Mood Board
October 04, 2012 | FILED UNDER: Uncategorized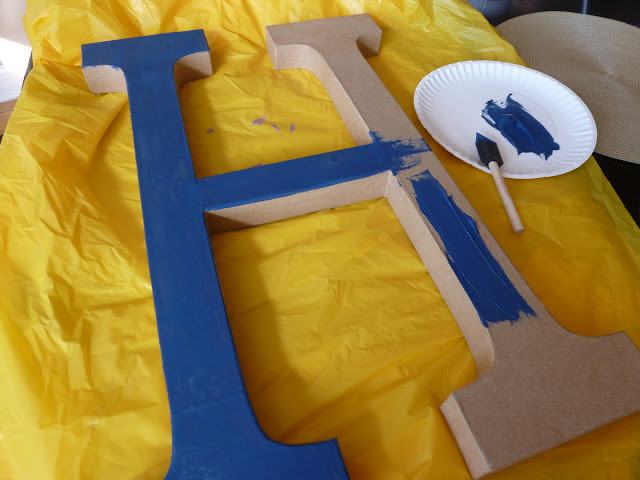 My latest room design for one year old Hunter was all about teaching him the ABCs and 123s!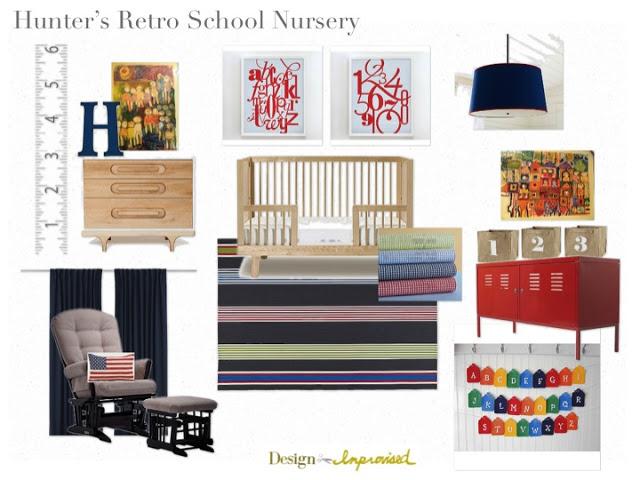 Hunter's family just bought a new house and wanted to give him a fresh new bedroom there, while still utilizing his existing nursery furniture. Since Hunter just turned one, I wanted his new room to feel more like a toddler room than a nursery – a space that could grow with him for some time.
I was handed a great piece of inspiration for the room – these two framed drawings that Hunter's mom Veronica actually had in her room as a child. How cool are these?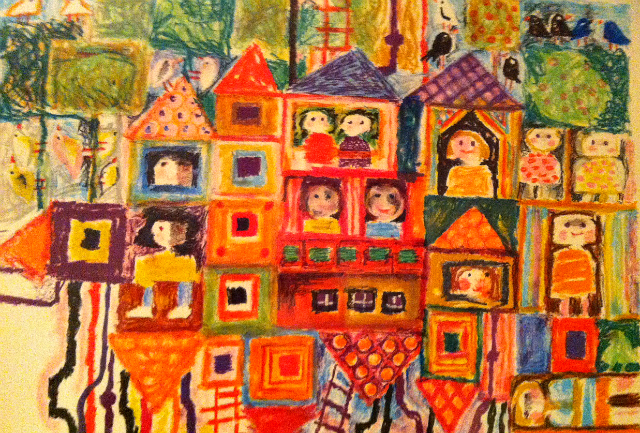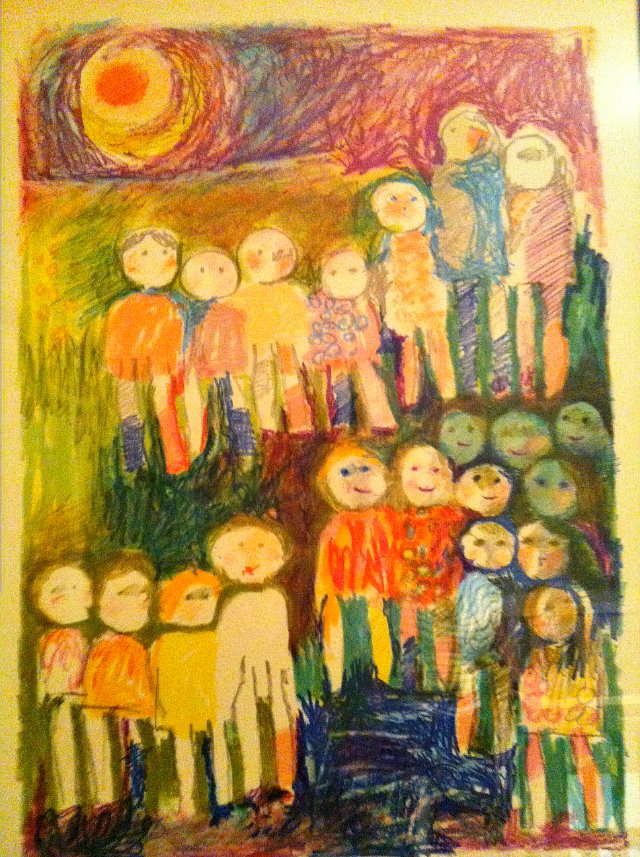 They reminded me of school children and the type of art a child would make at school. Hence, incorporating some school themed accents – like the ABCs and 123s prints – into the decor!
Below I've called out some highlights of the room design. You can click
here
for all the details and pricing info on each of the pieces in the mood board: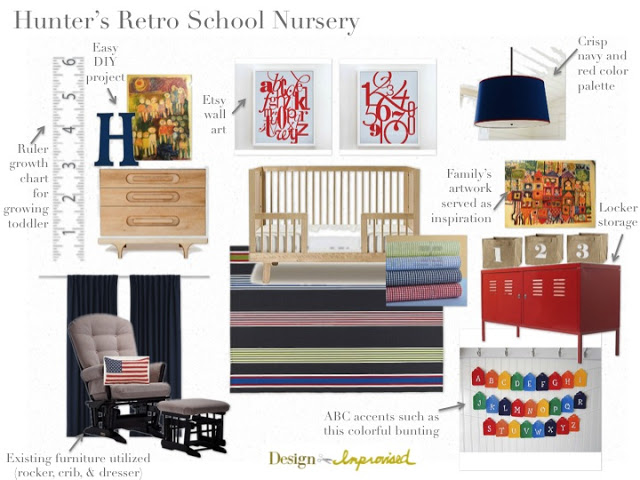 Finally, here's a quick DIY project we did for the room:
You can find the big letters like the "H" propped up on the dresser
at Pottery Barn Kids for $60
, or you can make your own for under $15! All you need to do is buy a large cardboard letter (they are nice and sturdy) at a craft store and paint it with some acrylic craft paint: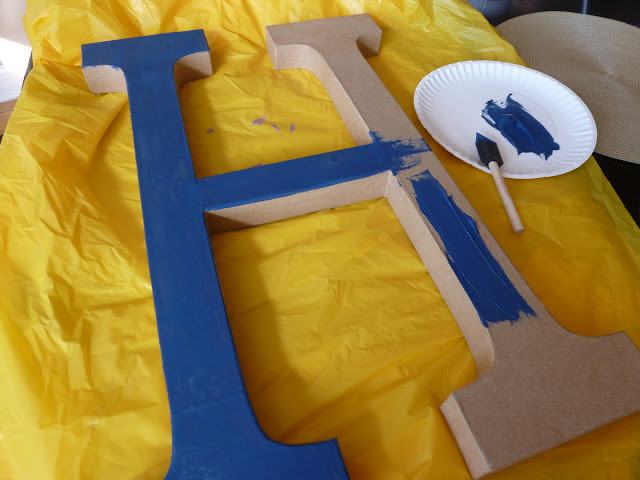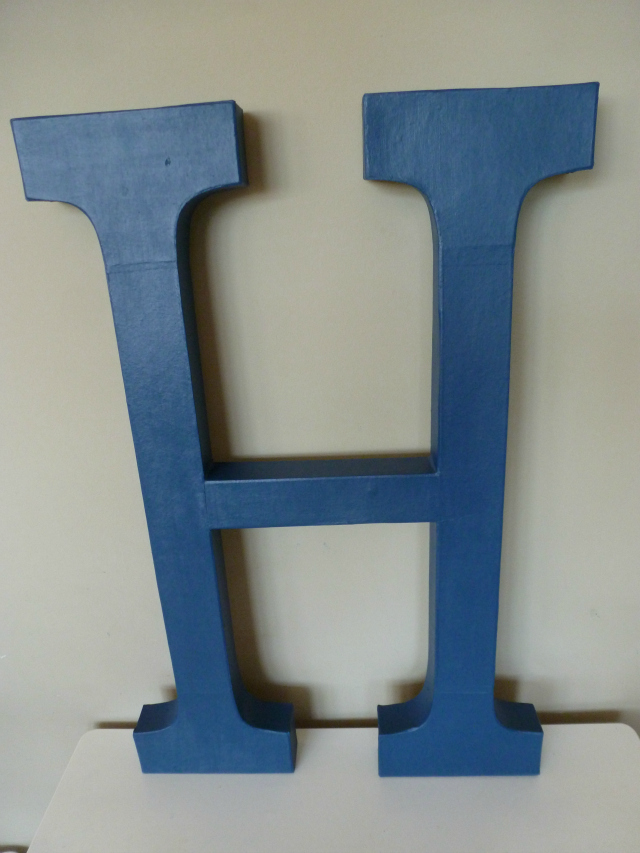 Want to see more of my eclectic room designs?
Click here
!