Check out my interview on bSmartGuide.com!
October 18, 2012 | FILED UNDER: Uncategorized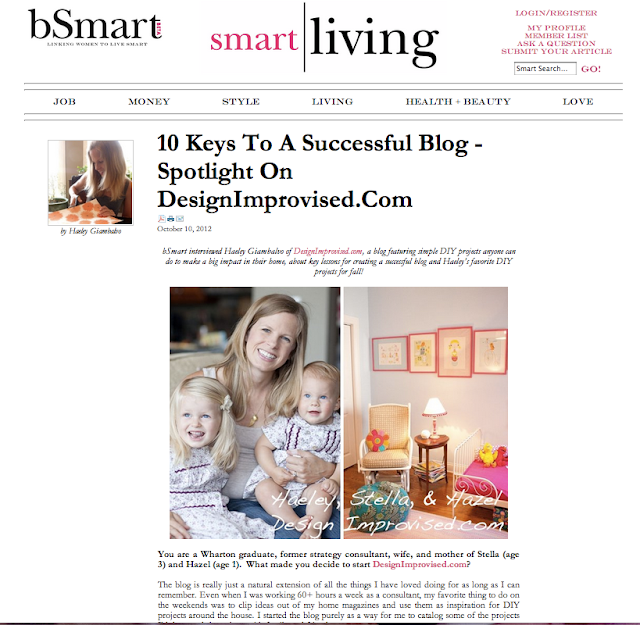 I was recently interviewed by the website
bSmartGuide
, with questions ranging from how my background in management consulting has helped my blogging, to which of my DIY projects has been my husband Ross's favorite!
You can check out the full interview here, including my top 10 tips for new bloggers: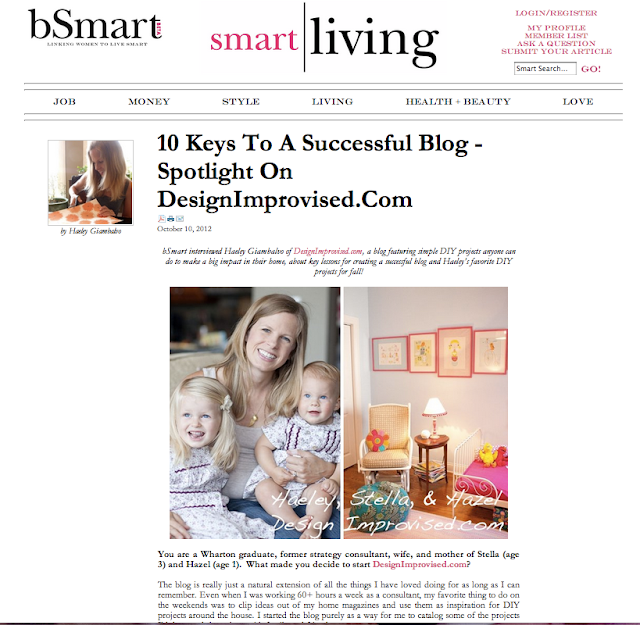 I really enjoyed the interview and being able to contribute to bSmart, which is a site I think women between the ages of 20-35 (or so) would particularly appreciate. The site serves as a social marketplace that links women together to ask questions, exchange ideas, and share advice on living fuller, richer, and smarter lives.
Topics covered on bSmart range from money, to style, to romance. Each of their articles is chock full of great advice. Here are a few of my favorites: