Guest Posting on The Land of Nod's Blog: Honest to Nod
September 13, 2012 | FILED UNDER: Uncategorized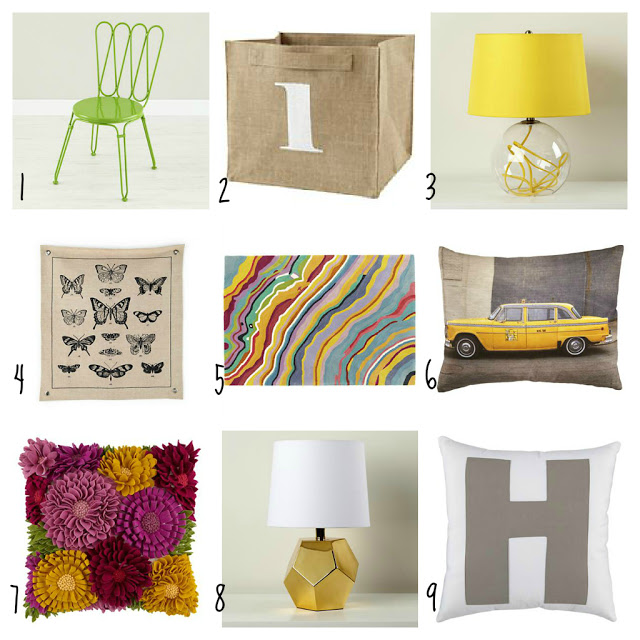 I am thrilled to announce my first guest post on
The Land of Nod's
blog today! Head over to the
Honest to Nod blog
to check out my post on how to make a custom bunting from your children's artwork. I couldn't be more excited to be contributing to a company that I believe in so much. The Land of Nod really is
the
trendsetter when it comes to whimsical, modern, and affordable children's decor. There is no other children's retailer quite like them, and they are definitely one of the first places I look to for inspiration when designing a
new nursery or children's room
. The best part? They have several retail locations in the Chicago area, and the in-store experience is amazing! These guys are totally rocking it. Unfamiliar with The Land of Nod? Here are a few of my favorite picks from their Fall Collection (which happens to be their biggest, most exclusive collection yet):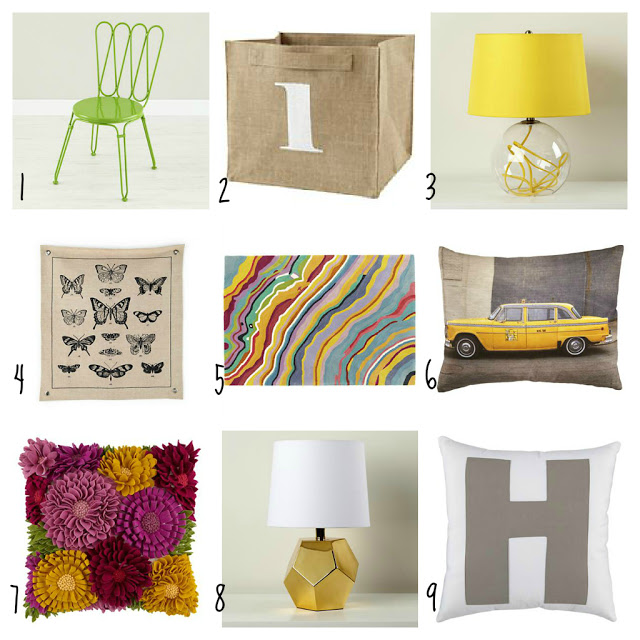 Definitely head over to Land of Nod's site if you haven't been there before. Even if you don't have kids, many of their pieces are chic and sophisticated enough for an adult room. They also happen to have a really great blog.  In addition to regularly featuring the work of contributing DIY/craft bloggers (of which I'm honored to be a part of!), they also create a ton of beautiful and inspirational content "From the Desk of Nod".  Check out these posts on
bird inspired decor
and
french inspired rooms
to see what I mean.
Are you a new reader jumping over from Honest to Nod today? Head to my About page to learn a bit more about me, and for a quick tour of the blog, check out my room designs, DIY home decor projects, and parties pages.  Thanks for stopping by and hope you come back again!