Link Up Party – Six Things I Love to Do at Home
August 10, 2012 | FILED UNDER: Uncategorized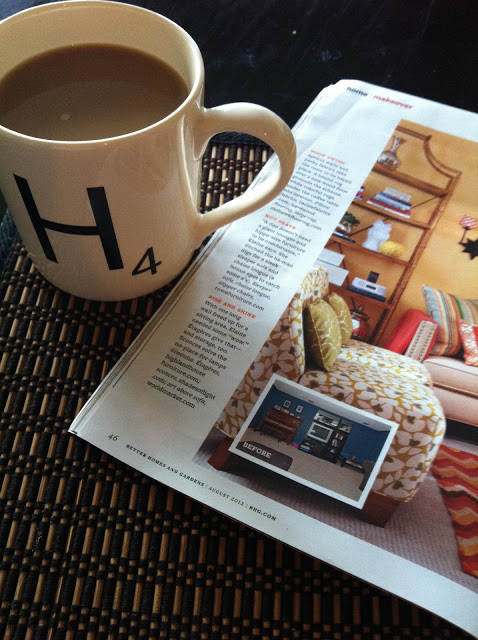 Let's get this party started!  It's time for our
"Nice to Meet You!" Link Up Party
.  I want to hear from you today about the 6 things you love to do at home.  I'll kick us off with my top 6:
1. Start the Morning off with Coffee
I can't start the day without just one cup.  I am particularly fond of French Vanilla or Hazelnut, and it always tastes best in my "H" scrabble mug!  If I'm lucky enough to sneak in a few quiet minutes during the girls' breakfast, I love paging through
my favorite magazines
while finishing my coffee.
2.  Play, Play, Play
Staying at home with a 3 year old and a 1 year old means much of my day is spent playing, watching the Disney Channel, or (most often) picking up toys.  Oh to be a kid again!  I particularly have fun playing board games and doing puzzles with Stella as she is getting older.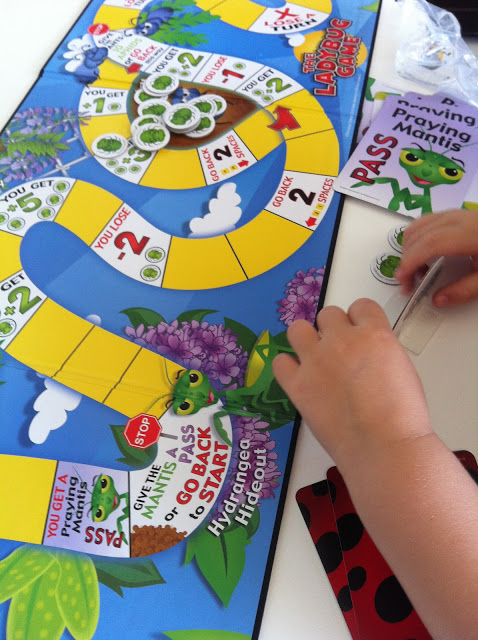 3. Taking Care of My Rooftop Garden
We don't have a yard, but we love spending time on the roof.  As you can see, the girls are usually helping out with the daily watering of
the container garden
.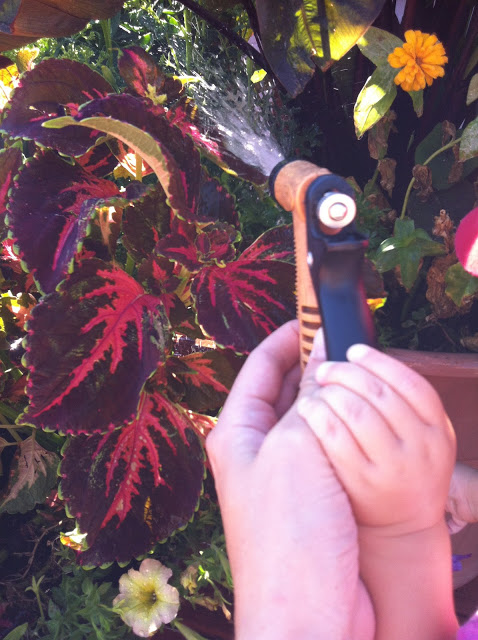 4. Tinkering Around
It was my constant tinkering on some type of
DIY or craft project
that led to the
existence of this blog
!  I love working on little projects and try to squeeze them in whenever I can – often during Hazel's naptime and with Stella helping me out.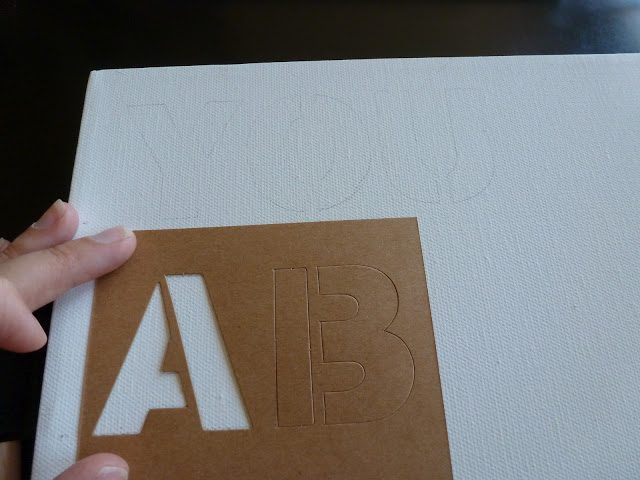 5. Reading Stories
Both of my girls love their books and going to the library is a regular event for us.  I love to read myself, but since I don't have much time to read novels anymore, reading with them is just as fun.
6. Dining Al Fresco after the "Work" Day
Once the girls are in bed (by 6:30 if we're lucky), Ross and I try to have our dinner and a drink outdoors as much as we can during the warm months. Nothing like the view of the Chicago skyline at sunset to help you unwind after a busy way!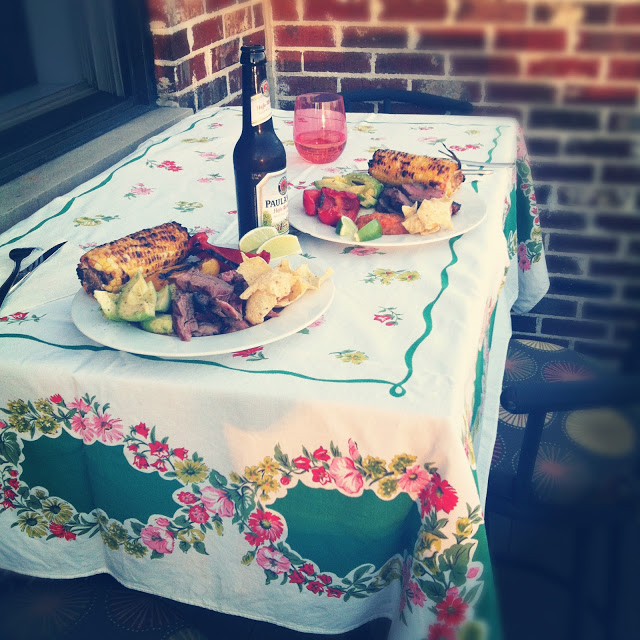 Now join in on the fun!  Here's what you need to do to participate:
1. Tell / Show Us Your 6 Favorite Things to Do at Home
Bloggers – Write a post about your 6 favs on your blog by this Sunday, Aug. 12
Non-Bloggers – leave a comment below with your 6 fav things
3. Link Up!
Bloggers – Add this "Nice to Meet You" button and HTML to your blog post -AND- then click on "Add Your Link" below to have your blog featured in our party!

<div align="center"><a href="http://www.designimprovised.com/2012/08/nice-to-meet-you-blogger-link-up-party.html" title="Design Improvised"><img src="https://designimprovised.com/wp-content/uploads/2012/08/NICE-TO-MEET-YOU-BUTTON.jpg" alt="Design Improvised" style="border:none;" /></a></div>