Where it All Began…
July 19, 2012 | FILED UNDER: Uncategorized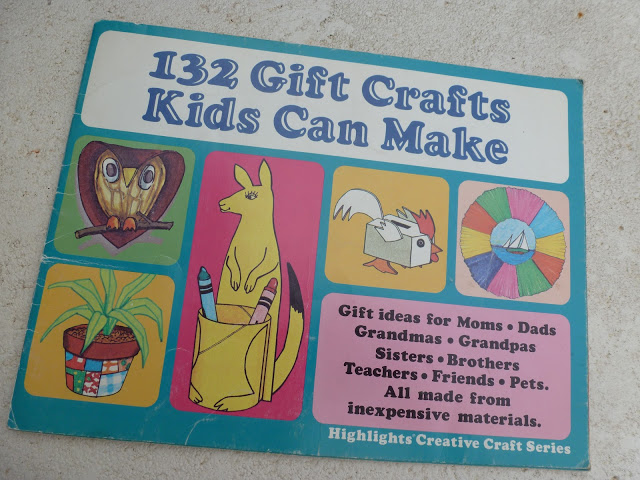 The road to being obsessed with designing and crafting has been a long one – I have loved making things my entire life.  I thought you might get a kick out of seeing some of my 'earlier work' that I uncovered in my grandma's basement while I was back in Nebraska a couple weeks ago.
My sister and I spent hours and hours in my grandma's basement after elementary school and over the summer making our crafts.  I had this Highlights book that I thought was the coolest thing ever and paged through endless times, circling the crafts I wanted to make.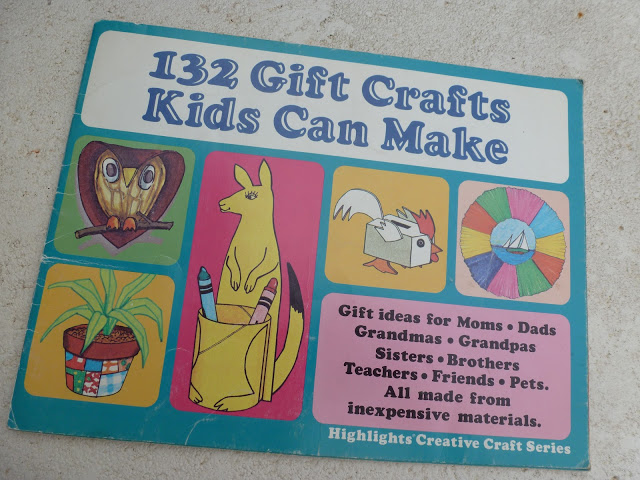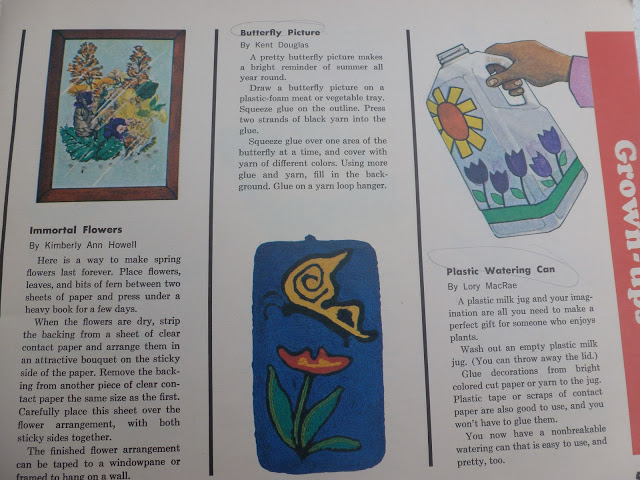 One summer, our YWCA had hosted a kids flea market and my sister and I asked our mom if we could have a booth to sell our crafts.  We were probably in 4th and 2nd grade then.  I remember selling about a dollar worth of crafts the whole day, but we still had so much fun.  If only there had been Etsy in those days and we would've been rich.  You can pretty clearly see why I ended up a business major at Wharton from my early attempts to make money off of junk – ha!  Here are a few of our crafts…many of them still labeled for sale – if you are interested send me a note. 😉
A set of glam containers made from old pill and face cream bottles: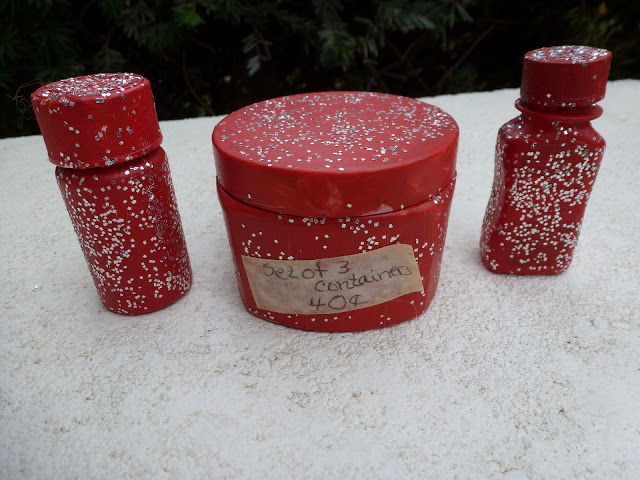 A piece of "art" using colored salt and glitter:
A necklace of beads made from magazine paper.  Funny thing is, I have actually seen
beads like these
on Pinterest. We were so ahead of the trend!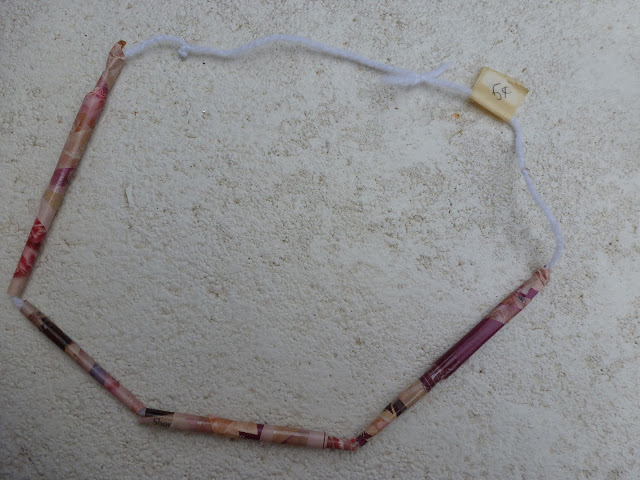 Speaking of being trendy, what about a neon splatter painted hair clip?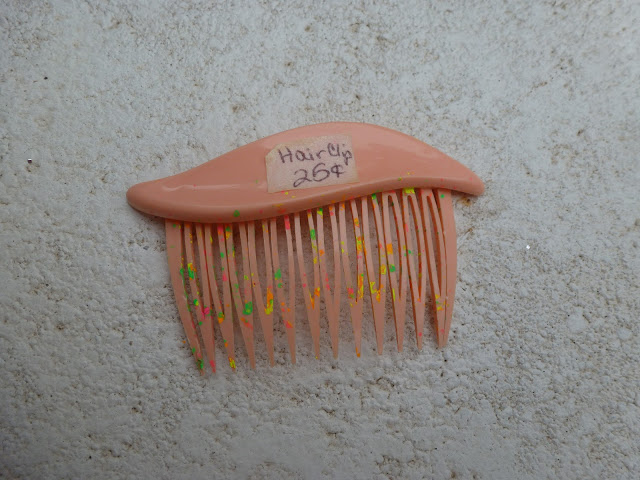 My sister, who was a skilled at crochet and macrame, made this rainbow "belt, etc.":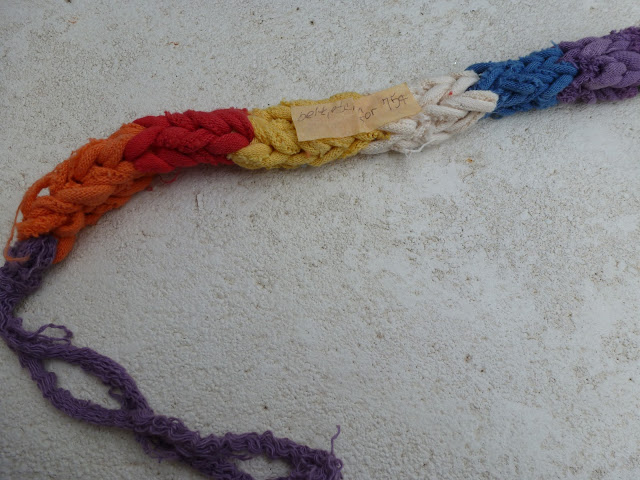 Our clothespin dolls.  I have seen a recent
tutorial
on one of my favorite blogs, Making it Lovely: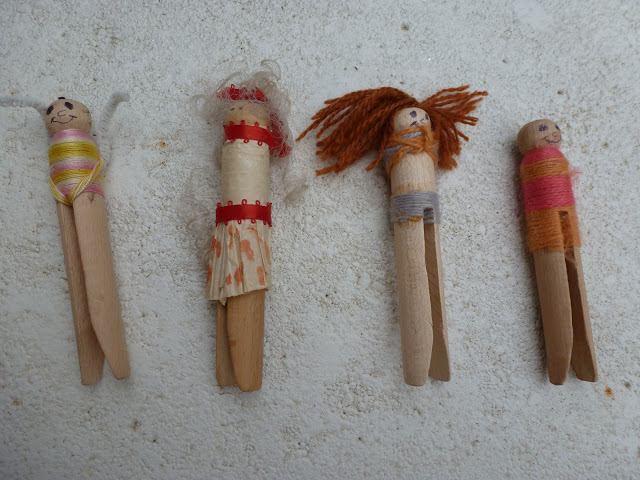 Two mini Barbie rugs crocheted by my sister: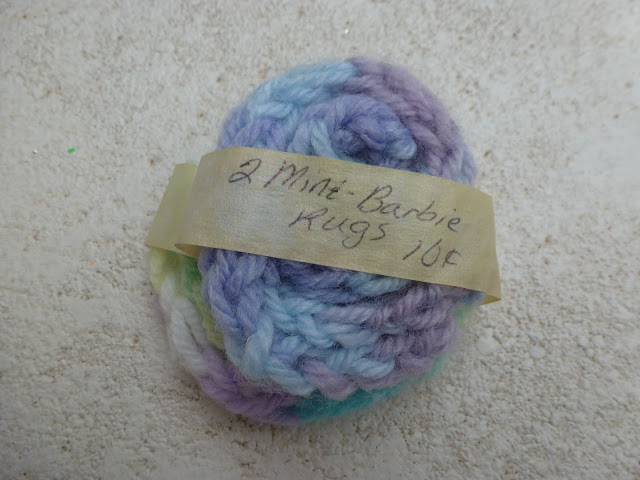 My first (and only?) attempt at embroidery: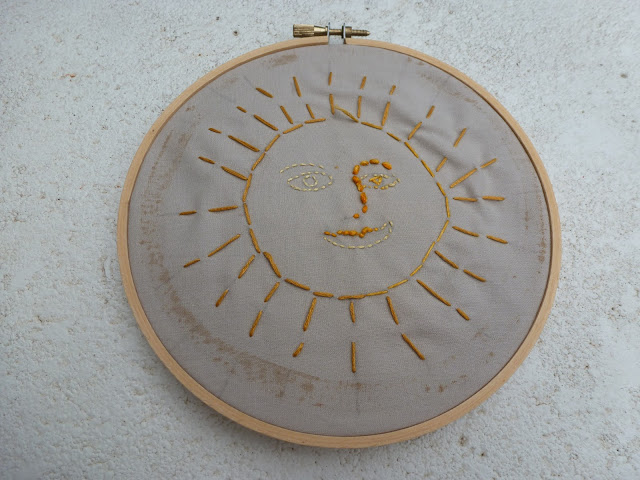 We made oodles and oodles of these pot holders on a little loom we had: