Becoming a Better Blogger, One Class at a Time
June 28, 2012 | FILED UNDER: Uncategorized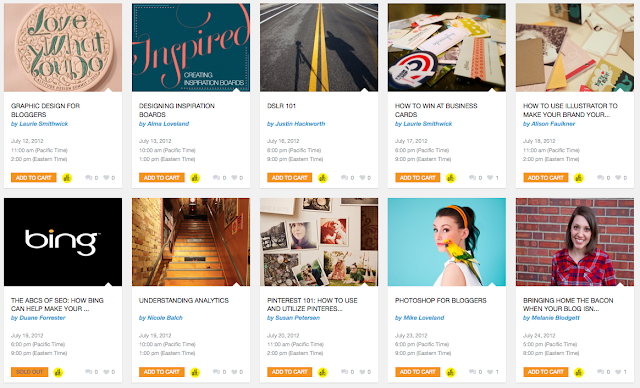 Last night I took my seventh online blog class hosted by
Alt Design Summit.
Yes, I take blog classes at night (who doesn't like to pretend that they are still in school once in awhile?!). Man, I have learned so much. It turns out there are a lot of tricks to the trade when it comes to developing a blog that people actually read, and I am learning new little gems of information, one 60 min. class at a time. It seems to be paying off too –
traffic on Design Improvised is up 1,200% from last year
. I'm dead serious – the blog averages 5,000 page views a month, the
same amount I had all of last year
. While it is still small potatoes compared to the big blogs I follow, at least the upward trend is promising. 😉
Stay tuned for an upcoming post on the changes I've made to my blog (and more I plan to make) as a result of these classes. I want to share the specific tips I've found so helpful in case you are a beginning blogger yourself. In the meantime, I encourage you to take one of the
Alt classes
if you are at all interested in blogging. So far my classes have included:
Growing your readership
Understanding blog analytics
Selling advertising on your blog
How to be an 'organized blogger'
How to leverage Pinterest
How to use Adobe Illustrator for your blog
They have all been fantastic, and I will definitely be signing up for more. In fact, thanks to Bing all classes in July are free (#thanksBing)!