Neon Picture Frames
May 20, 2012 | FILED UNDER: Uncategorized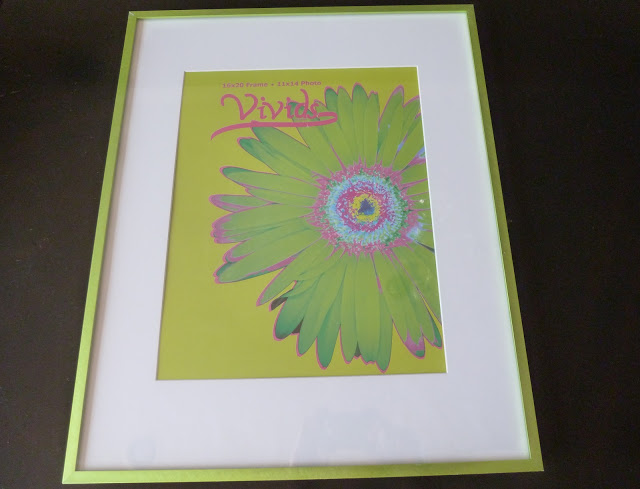 I don't like spending a lot of money on framing pictures, so I almost always buy my frames at a craft store like Joann's Fabrics when they are 50% off. With the discount, I generally don't spend more than $10-15 for a large (16×20) frame. Not bad. However, the selection there can be pretty limited to your typical black, white, or wood colored frames. That is why I was so excited to see this new line they carry called "Vivids". They come in three neon colors – green, blue, and red. Anything neon is very 'on trend', but I haven't seen anything else like these frames.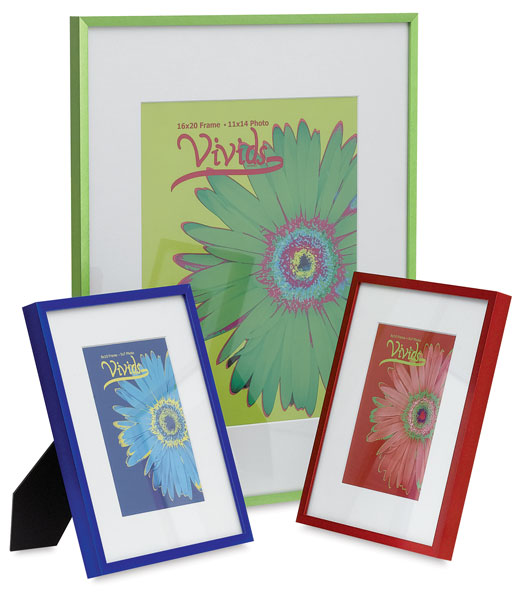 I decided to pick up a 16×20 neon green frame when I was at Joann's last (only $12 with the 50% sale). I thought it would be the perfect frame for this watercolor that I have had for awhile, but didn't know quite how to frame it. I am not crazy about the black mat it came with, but the painting is glued pretty firmly to the mat and I am scared to try to separate it.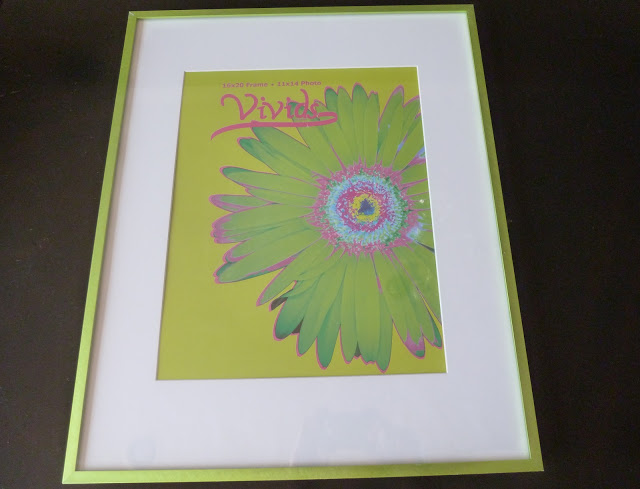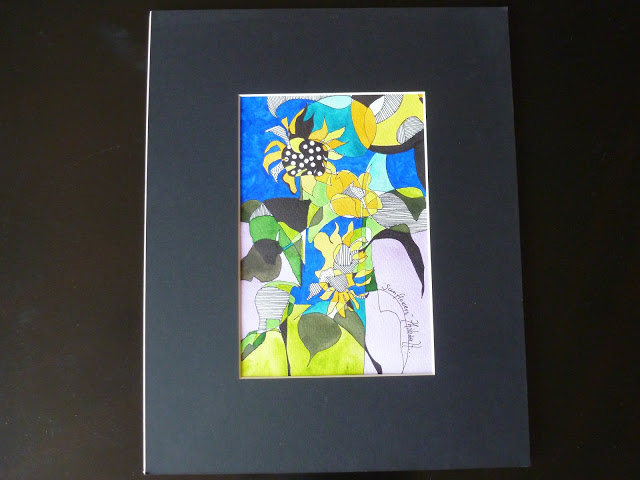 However, the nice thing about the Vivids frames is that the already come with a white mat (another aspect that makes them a great value). While I'm not sure how 'kosher' it is from a design perspective, I think doubling up on the mats with the black and the white actually looks pretty cool and helps brighten up the picture. And I love how the neon frame draws out colors in the painting. Not bad for $12!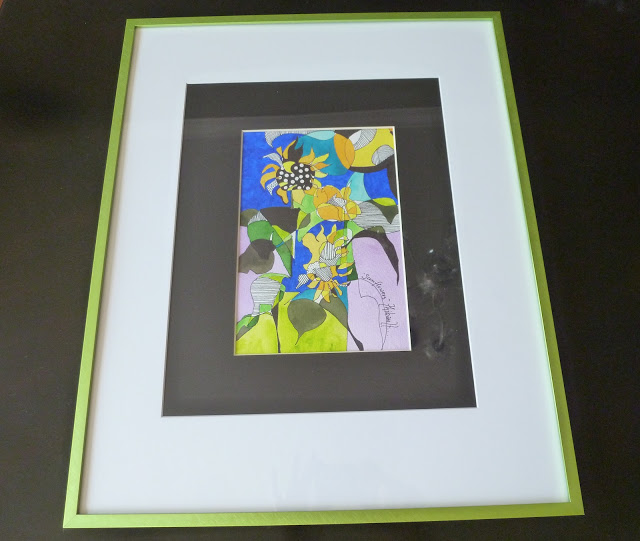 How cool would a grouping of these frames be with a set of black and white photographs? If you have some photos to frame, get to your local Joann's store and check these out (just don't forget to wait until they are 50% off!).