A Big Girl Bed, for a Big Girl Room
May 24, 2012 | FILED UNDER: Uncategorized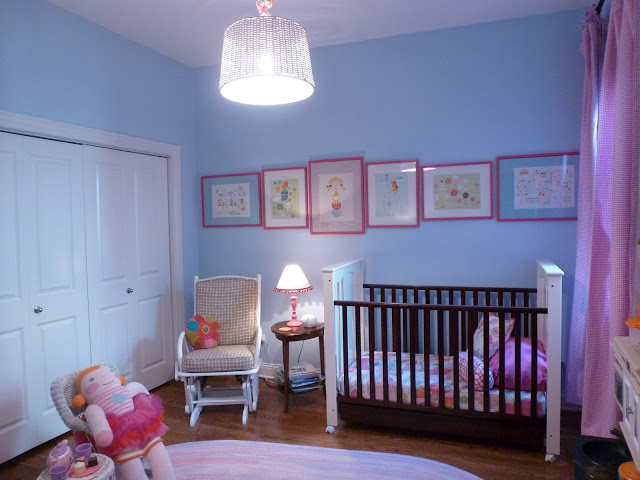 It was a big week for us – Stella transitioned from a crib to a bed.  I had been holding out for awhile on making the transition, until I came across this sweet little bed on Craigslist.  Finally, her '
big girl room
' has a true big girl bed!  It is an
IKEA Minnen bed
– I typically avoid IKEA furniture, buy this cute bed won me over.  My favorite parts about it are A) she likes it and didn't fall out the first night (!), B) it extends to a twin bed when she needs more room, and C) it was a steal!  Thank you for coming through once again, Craigslist.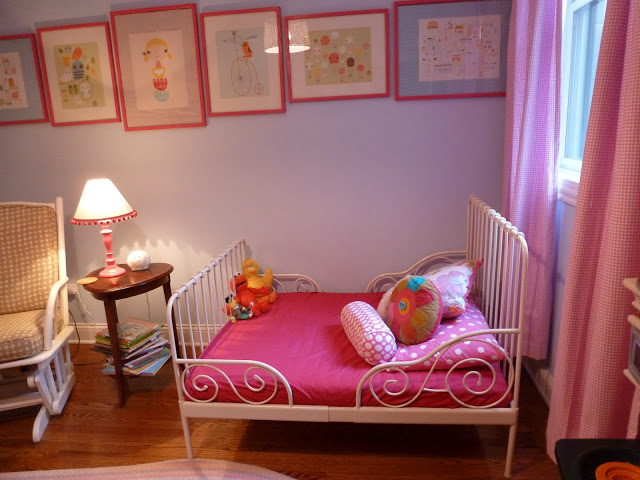 Fingers crossed that she isn't asking for her 'baby bed' again anytime soon.  Need to post it on Craigslist for sell next…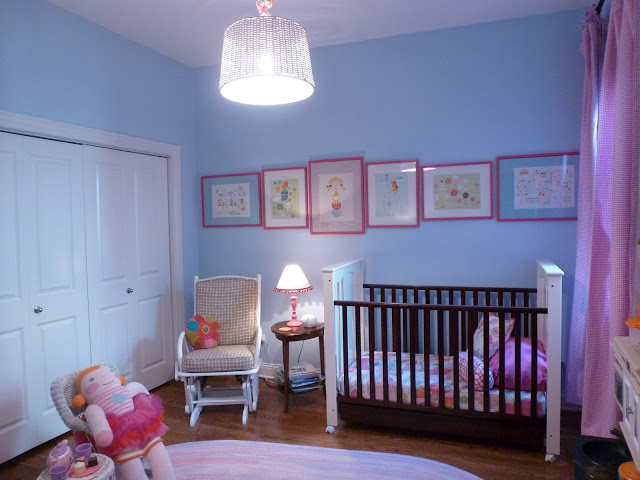 She really is excited about her new bed!