A Must Have App for Easter
March 26, 2012 | FILED UNDER: Uncategorized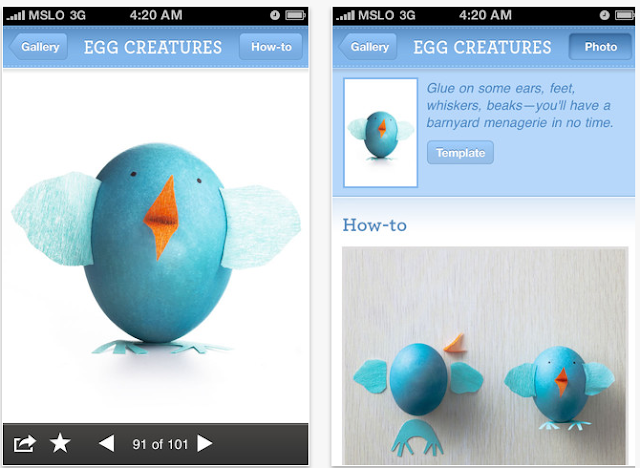 If you are planning on getting your egg dyeing on in the next couple weeks, don't start without getting this app first.  It is
Martha Stewart's Egg Dyeing 101 app
, and it's awesome!  There are a ton of different techniques, lots of beautiful pictures, and detailed how-tos.  Definitely worth the 99 cents.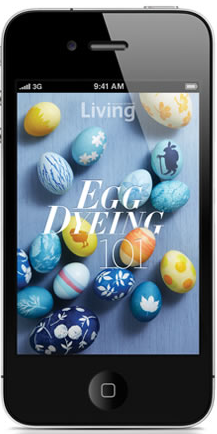 I am definitely going to have to attempt the cute little egg creatures like the little bird here: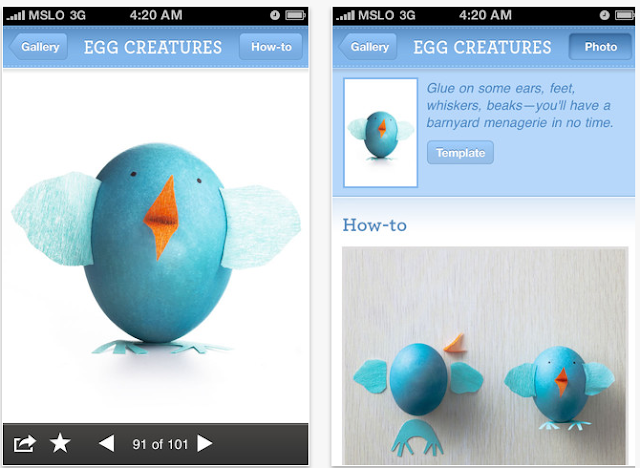 The app even has great videos: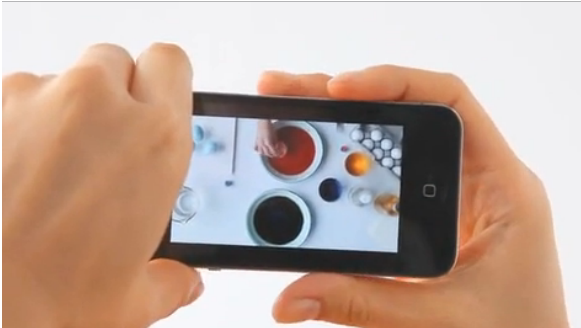 If you are planning to dye eggs for Easter, I want to see pictures!  Send them to
[email protected]
and I will post them on the
Design Improvised Facebook page
.