What's On Your List?
February 13, 2012 | FILED UNDER: Uncategorized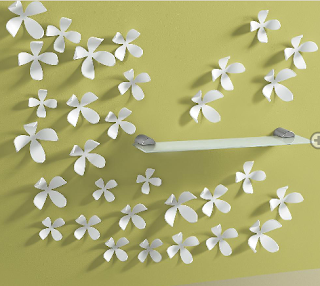 Are you like me and have a mental list of little house projects that you would love to do if only you found the time to do them? It's that list you remember every time you try to stuff something else in a closet that is poorly organized, look at a wall that needs some decorating help, or an old piece of furniture that could use some love. It's the list you never actually get around to, but can't help reminding yourself of.
Well, here are some things on my list that I'm committing to tackle in 2012. I figured putting them in writing on my blog might be the extra motivation I need.
1) Add something to dining room wall
I absolutely love this beautiful painting by my cousin Jeremy Hansen (I'm lucky enough to have a professional artist as a cousin… check out his amazing work
here
). However, it is a big wall and I feel like it needs a little something else. I'm just not sure what… more pictures would take away from the painting. Maybe a mirror on each side?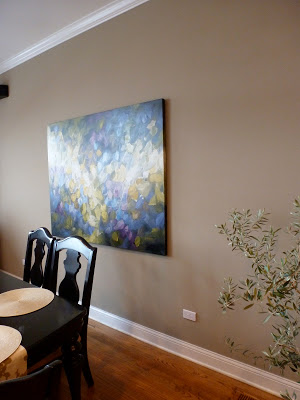 I've always thought these
3-D flowers from Chiasso
would look cool scattered on the wall around each side of the painting: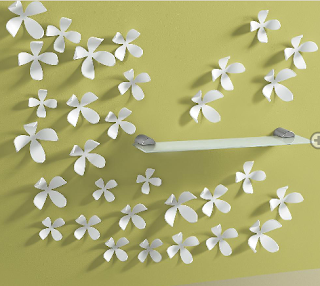 2) Do something different with my "map wall"
This was my attempt at a wall of eclectic framed maps. I had hoped it would look more like the pic below it, but it has never really come to fruition. I'm ready to take it down rather than buy more maps. Now I have to figure out what to put in its place… I have a growing collection of prints from Stella and Hazel's various photo shoots that I have yet to frame. Stella is now 2 1/2 and I still haven't put up the 6 month shot of her I got in a 10×13 print. Oops. So it may turn into a family portrait wall or something else.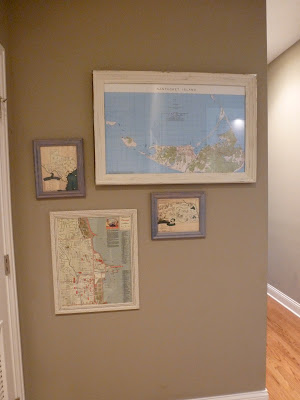 What I wished the wall looked like…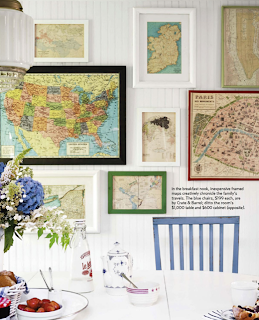 Source: Country Living Magazine, May 2011
3) Recover dining room chairs
The fabric on our 5 year old dining chairs are starting to show some wear and tear. And who is responsible for the chair with the most stains… me! I am a messier eater than our two year old. 😉 I've always wanted to reupholster them in some fun fabric and that is a pretty quick fix. I think I'll get some very durable indoor/outdoor fabric in a dark print to help cover up the evidence of all my future spills.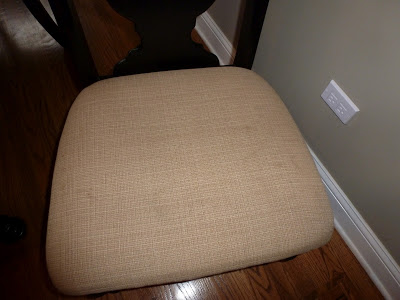 4) Fix the despised spice cabinet
We love cooking with spices…and have a lot of them. Problem is they are cramped in this tiny little cabinet and it is next to impossible to find the one we want without knocking some over or having them fall off the shelf and into whatever we are cooking on the stove…we typically end up swearing every time we open this cabinet. The problem is we have limited cabinet space and no room for a big lazy susan or two to store them on. I have been thinking about putting an over-the-door rack on the inside of our coat closet right off the kitchen like the picture below this, but Ross isn't convinced…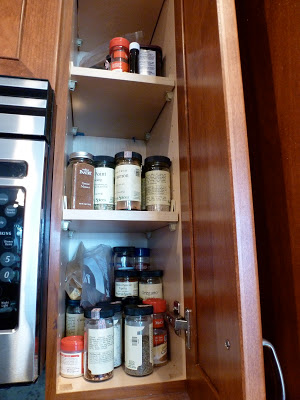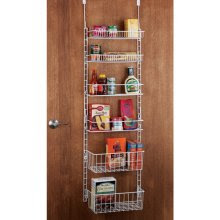 5) Start on Hazel's baby book!
The girl is 7 months old and I haven't written a single word. Her sister's baby book was done by this point. Total second-child syndrome.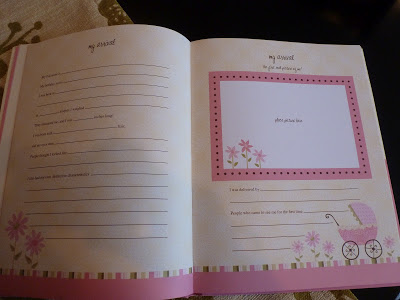 Hopefully there will be future posts on how the above projects were completed. In the meantime, I would love to hear what is on your list to tackle this year??