One week left to decorate for Valentines Day!
February 07, 2012 | FILED UNDER: Holidays / Parties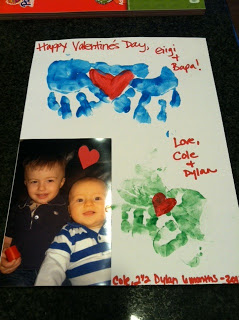 I wasn't going to decorate the house for Valentines Day. I really wasn't. But as the calendar gets closer to Feb. 14, more and more hearts seem to be popping up around our house. The purchase of this heart chandelier from Pottery Barn Kids was almost the last straw with Ross who claims that his house "has lost any sense of masculinity":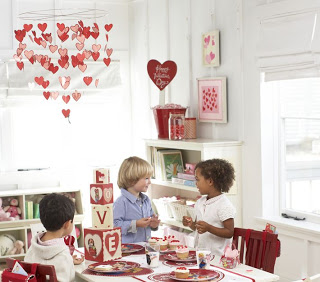 Isn't it cool though? I actually bought it not just for Valentines Day, but because I think it will look fantastic in Stella and Hazel's future shared bedroom or playroom (Ross also thought I was crazy for buying something for a room that doesn't yet exist…it probably is, but it was on sale!)
Here's my partner in crime helping make our house all girly:
And here are some sweet decorating ideas I found on Pinterest. To get more details and how-to on these go to my Valentine's Day
Pinterest board
and click on the picture. It will take you to the source: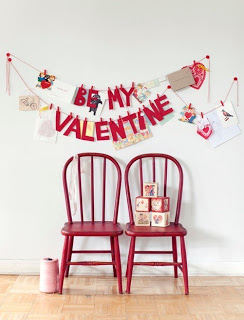 Letters cut out of paper and clothes-pinned up with a collection of Valentines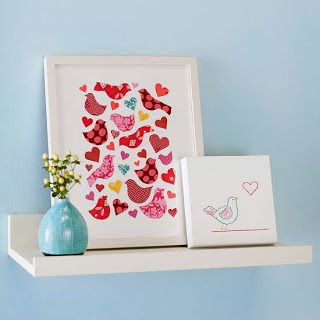 Cute framed picture using different prints of paper. This could be up year round!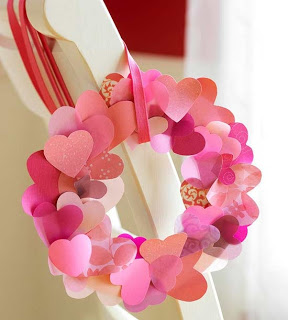 Wreath of vellum and printed paper hearts glued onto cardstock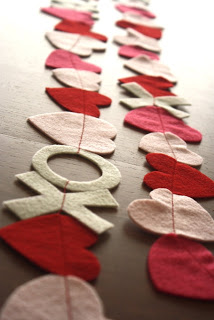 Felt garland… cutouts run through a sewing machine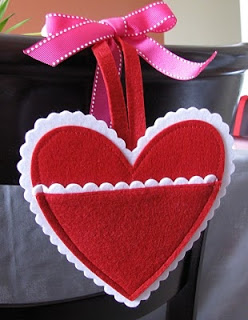 Felt "Valentine holder" – put on the back of a chair for your kids' valentines. I would love to make this if I have time!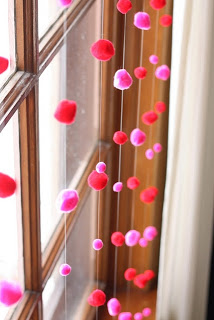 Pink and red garland of pom pom balls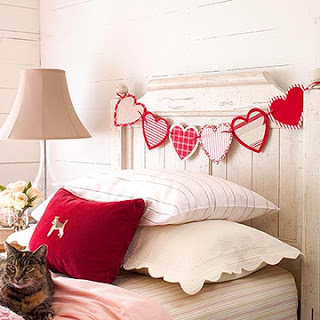 Pretty paper heart garland… I am the process of making this now. I would love to hang it on the outside of Stella's crib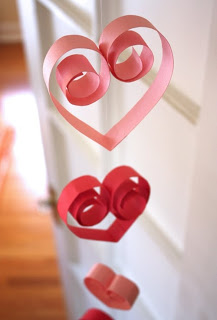 Hearts made from rolling paper around a pencil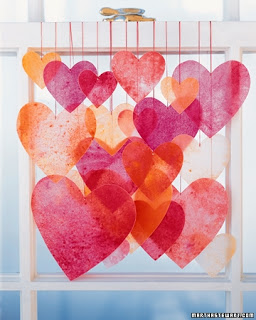 Crayon wax paper hearts…so pretty in window. Maybe next year when Stella is a bit older
Finally, my friend Rachel had this great idea for her kiddos' Valentines to send to their grandparents. She made hand prints of each of them (using finger paint) and then painted a little heart in the middle. So cute!