A Red and Green Christmas
December 23, 2011 | FILED UNDER: Holidays / Parties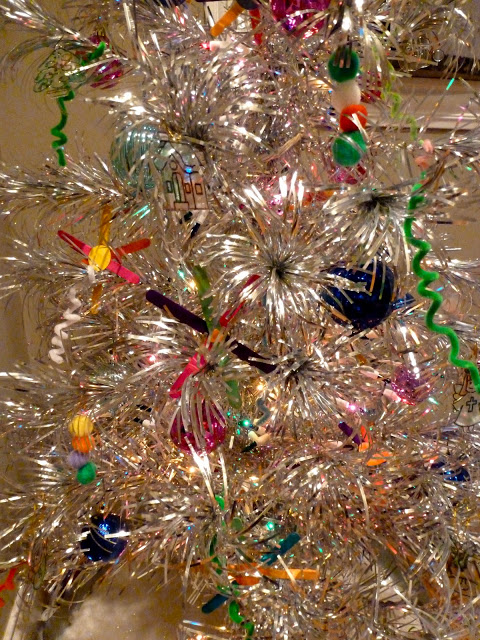 We are having a quiet Christmas at home with just the four of us this year. So no fancy dinners or tablescapes in the works. But for memories' sake, here are some shots from Christmas day last year. As you can see my decor was (and is again this year) very red and green. The color combination is so expected, I suppose it is a bit of a design faux pas to decorate with them, but I was put in the position after finding the perfect cable knit Christmas stockings at Target last year which they only had 2 green and 2 red left. That pretty much set the green and red color scheme for the rest of the house!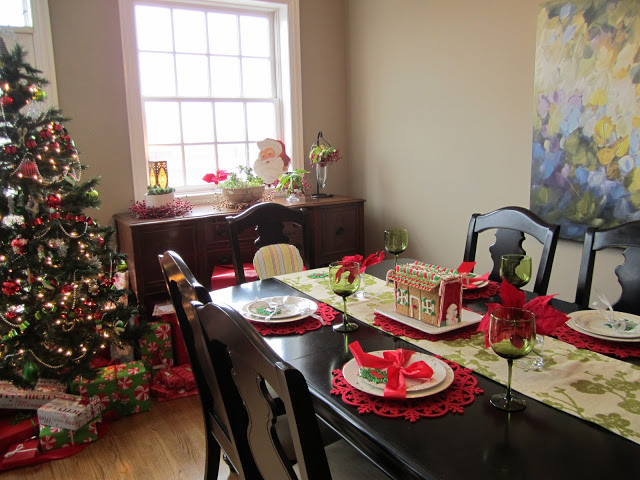 Christmas Day 2010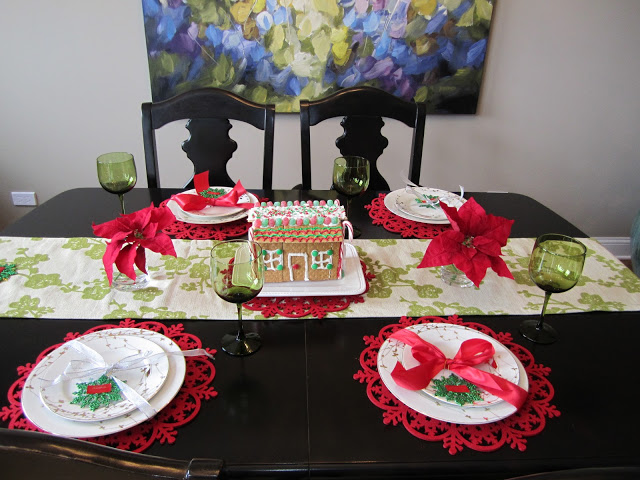 Place settings wrapped up like presents on top of laser cut snowflake placemats from World Market. I made the centerpiece at friend's gingerbread house party. The poinsettias flowers are fake – set in small vases of water to appear real 😉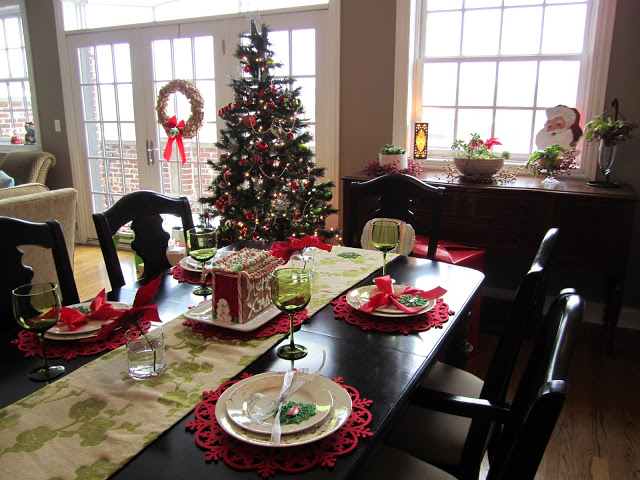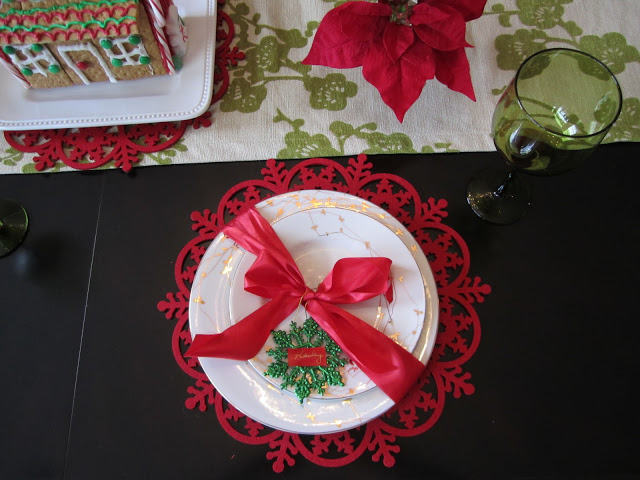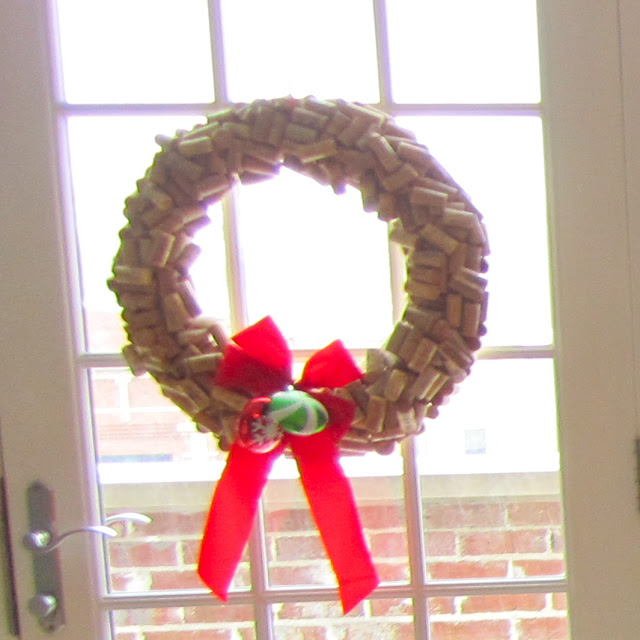 My wine cork wreath looked festive with the addition of a red bow and a couple ornaments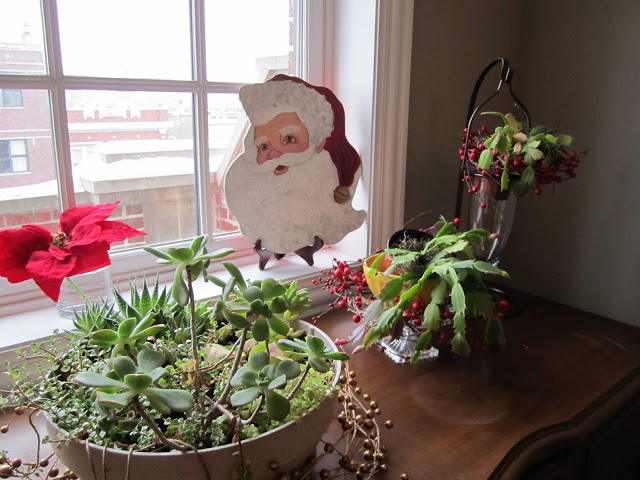 I stuck some fake red and gold berry wreaths around the base of my plants to add a pop of color. The Santa in the background was painted by my mother-in-law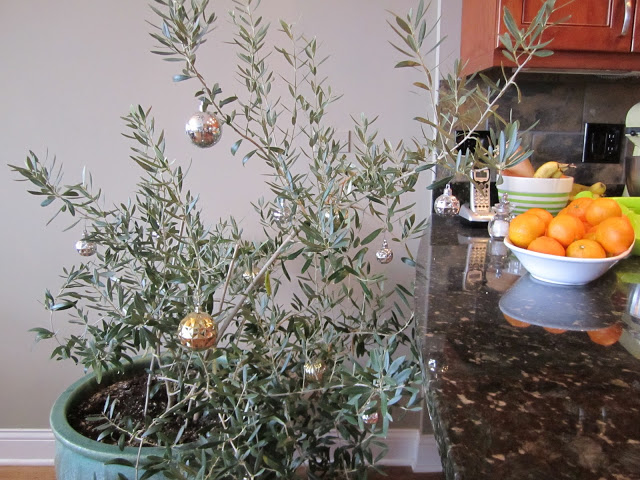 Even the olive tree got dressed up with a few ornaments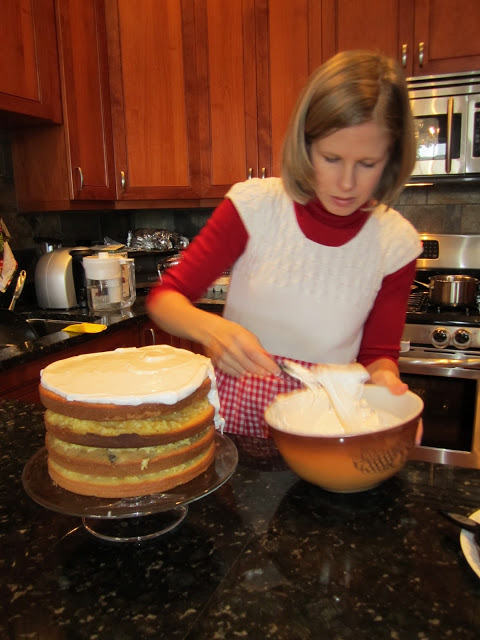 I was crazy enough to attempt a four layer citrus spice cake on the cover of Southern Living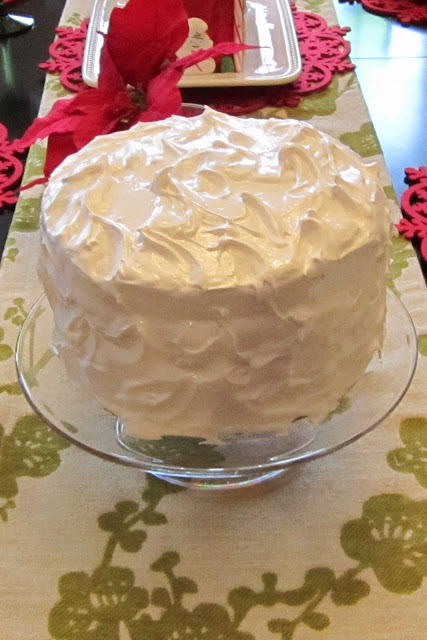 Finished product!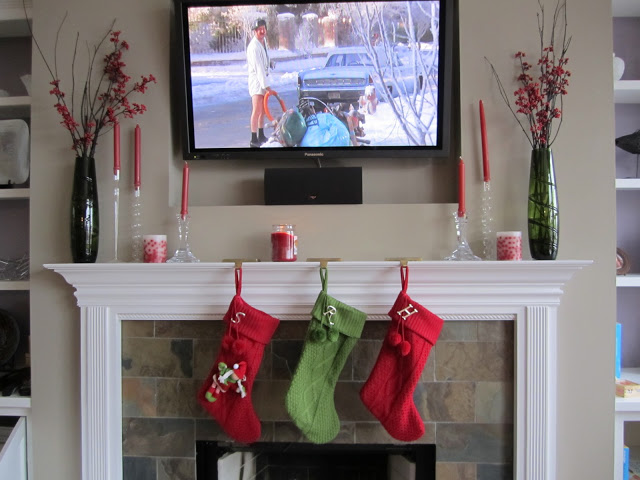 Wasn't crazy about the mantle last year…and as you can see, we were watching National Lampoon's Christmas vacation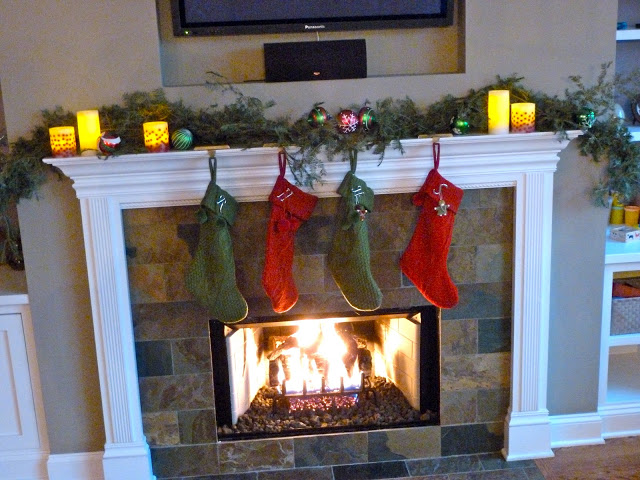 This year the mantle is much improved with the addition of fresh greenery, a fourth stocking (yay Hazel!), and a newly installed set of gas logs just in time for Christmas!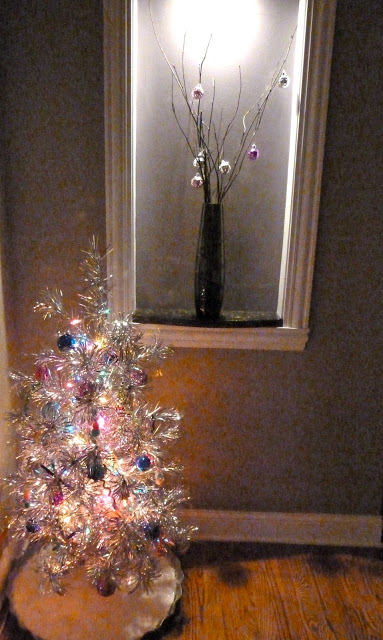 Another new addition this year – a retro tinsel tree! It was supposed to go in Stella's room, but we had one too many debates over whether she could keep the twinkling lights on overnight so it ended up in the hallway. Maybe next year 😉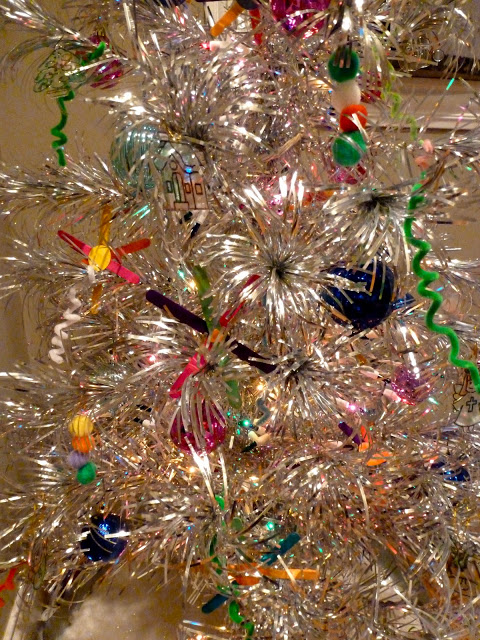 We did have a lot of fun making ornaments out of colored popsicle sticks, pipe cleaners, and pom pom balls though
Hope you all have a very Merry Christmas and Happy New Year!