October 31, 2011 | FILED UNDER: Holidays / Parties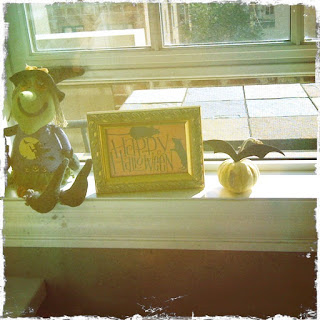 Happy Halloween!! Just some "spooky" pics of how the decorations turned out that were inspired by my previous
post
…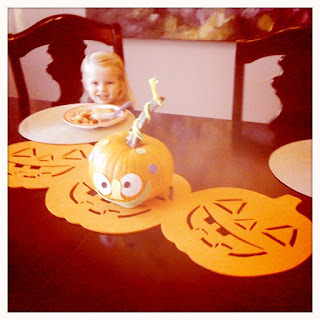 Stella showing off the pumpkin she decorated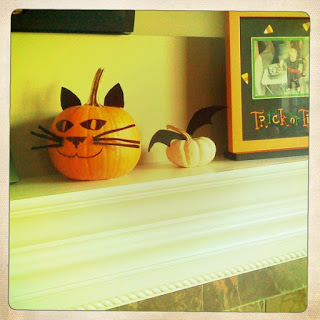 Had to make a kitty cat pumpkin for Stella since that is what she is dressing up as for Halloween. The little bat pumpkins were fun to make too!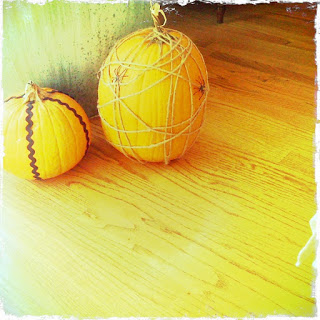 Spider web pumpkin made from twine… and one hot glued with ric rac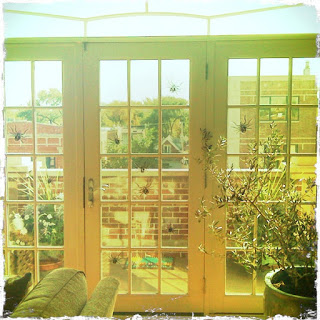 Spiders creeping up the windows…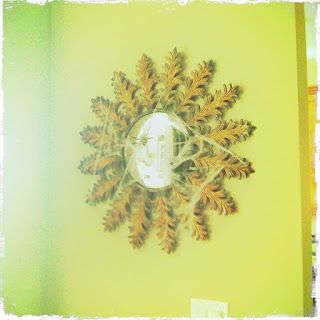 …and some in a web on the mirror!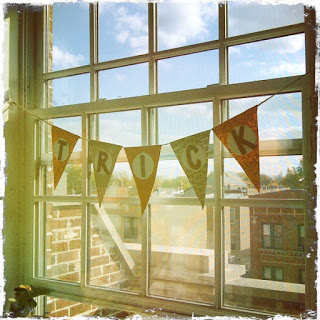 Hard to get a good pic of the banners with the sun coming in the windows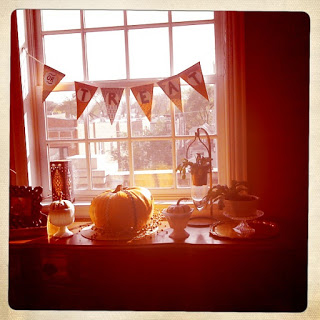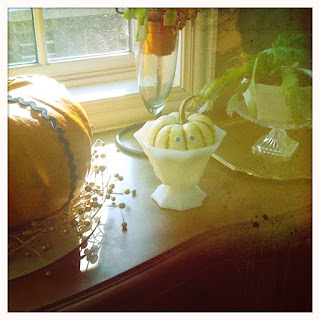 Peekaboo pumpkins!