Paint Projects: Door "Lipstick"
September 01, 2011 | FILED UNDER: Uncategorized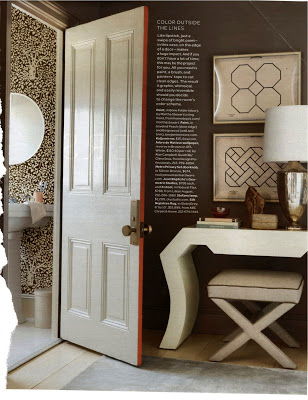 I'm always excited to come across DIY painting projects that require minimum time and effort for maximum impact. I think this idea from the latest Martha Stewart Living issue fits the bill. Talk about unchartered territory for the paintbrush… who would expect to see the skinny edge of the door painted a bold color? I think it could look awesome if done correctly, like below. The lipstick red stripe down the door pairs nicely with the dark walls: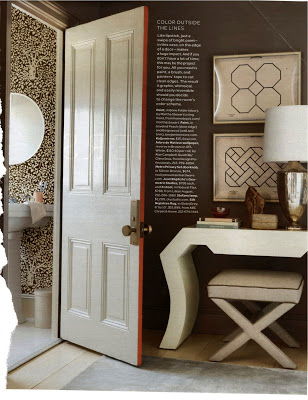 Source: Martha Stewart Living (Sept. 2011)
It would be fun to paint the same color on all doors throughout our house… or I could imagine a hot pink stripe on Stella's door!