DIY Project: Ribbon Chandelier
August 30, 2011 | FILED UNDER: Uncategorized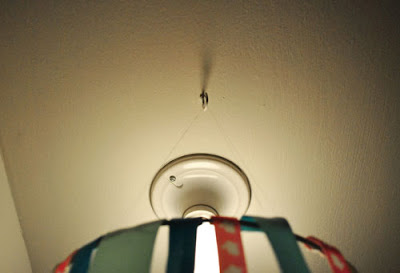 I came across this cute and easy idea on one of my favorite blogs (Young House Love – check it out
here
). While I have no place for one at the time being, thanks to the awesome DIY light fixture my sister helped me with for Stella's room (a pic of that to come!), I'm definitely cataloging this idea away for a future room.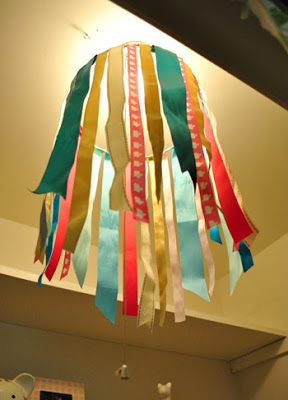 I am always saving ribbons from gifts. I have a couple sandwich bags full. This would be a great way to use up ribbon scraps… so start saving!
All it takes is an embroidery hoop, ribbons and a glue gun. You cut the ribbons roughly the same length and then glue around the edge of the embroidery hoop with a small amount of space in between. They then used little hooks that screw into the ceiling to hang the chandelier from with clear thread. So easy!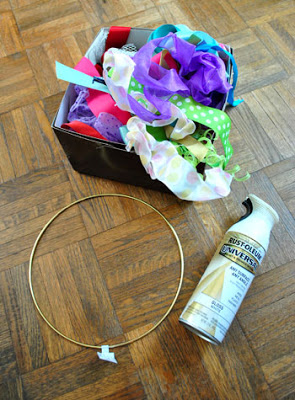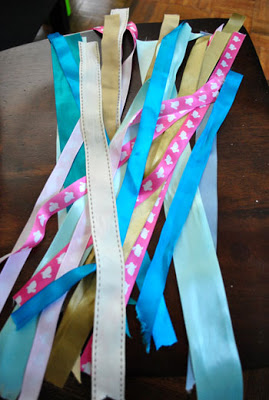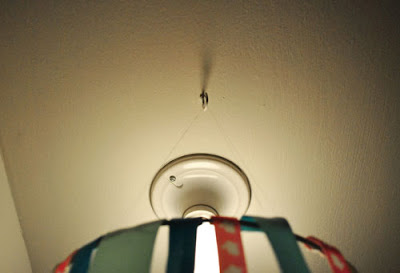 For full instructions check out the
post
on Young House Love.