Chalkboard Table: Inspiration
August 08, 2011 | FILED UNDER: Uncategorized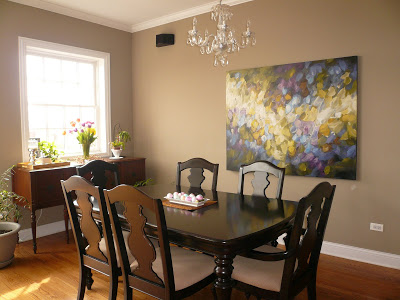 Our poor dining room table is showing some wear and tear. While you can't tell from this distance, it actually looks like crap if you look up close. The top is full of dings, scratches, and unsightly white marks from where we accidentally set down a hot plate or cup without using a trivet or coaster. I have had to cleverly cover them up with placemats and flower arrangements when guests come over. ha!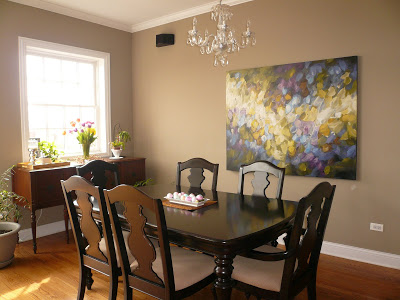 While it looked really cool when we bought it at Z Gallerie 5 years ago, this table apparently was not built to be actually used…just to look good in the store. Now with not one, but two, kids to add to the further destruction of the table, I've been itching to give it a facelift.
The other day I had the crazy idea to cover the top of it in black chalkboard paint. Not only would it cover up the scratches, it would help the table do double duty as a way to entertain Stella while she is waiting for her dinner. After doing some Google searches, it turns out I am not the first to have this idea. Here are some cool inspiration pics. I am seriously considering this idea, if I can convince Ross…
Click for source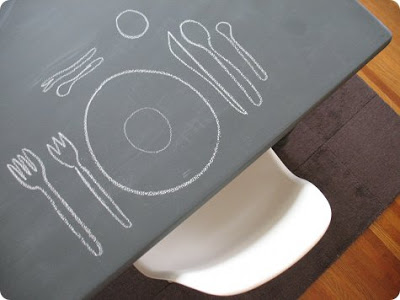 Click for source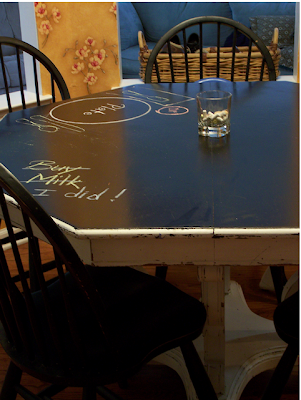 Click for source
What do you think? Is this a crazy idea?