St. Pat's Tablescape
March 17, 2011 | FILED UNDER: Holidays / Parties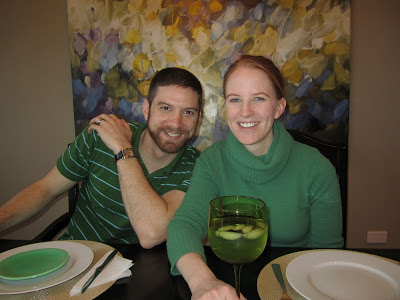 On Sunday, we had my sister and brother-in-law over for an early St. Patrick's Day dinner of corned beef and cabbage. It's great having them nearby and anytime we're all in town over a holiday we have them over for a special dinner.
I've gotten in the habit of making a holiday themed 'tablescape' to make the meals a little more fun. While borderline cheesy (do you really need placecards when there are only four people and you sit at the same spots at the table every time?!), I can't resist a little arts and crafts project. It typically involves pulling out some different colored dishes and placemats, some type of themed centerpiece, and some scissors and paper.
This St. Pat's tablescape was relatively restrained (pics of other holiday tablescapes to come!):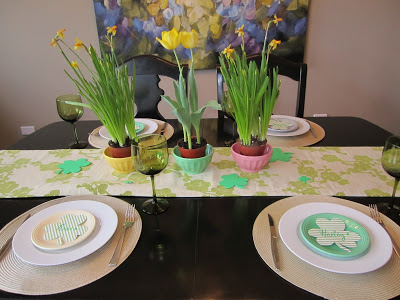 I got out my green glasses, green floral runner and a couple green bread plates and googled "shamrock template" in order to cut shamrocks out of different patterned papers.'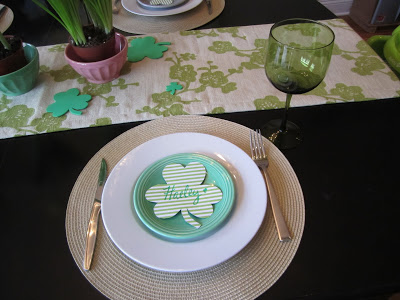 Dressing in green was a requirement!
Our lovely guests:
The little leprechaun eating her dinner: