Bring on Spring!
March 11, 2011 | FILED UNDER: Uncategorized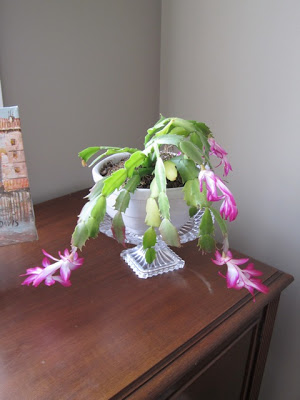 Only 9 days until the official first day of spring, and I'm definitely counting down. The sun-filled, warm day (by warm, I mean 45 degrees!) we're having in Chicago is providing a glimpse of what is to come… as are these bulbs I purchased at the grocery store this week: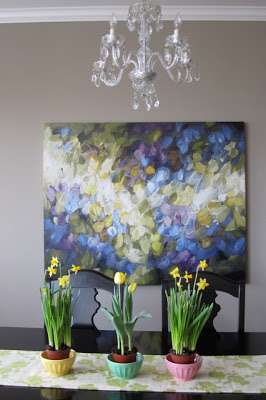 You can easily find blooming daffodil and tulip bulbs at your local grocery store or florist this time of year. They are a great alternative to cut flowers as their blooms will last a lot longer and they are inexpensive. I got these on a buy one get one free sale, and they came out to $2.50 a pot.
Don't hold me to this, but I think you can also cut down the greenery once they're done blooming and stick the bulbs in the dirt outside and they should come up blooming the next spring. I am anxiously awaiting to see if this is the case with some purple tulip bulbs I replanted in one of my big pots outside last year.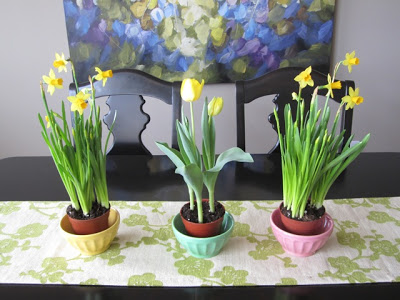 Another touch of spring – my Christmas cacti are in bloom! They only bloom once a year: