Touch of Green: Inspiration
January 30, 2011 | FILED UNDER: Uncategorized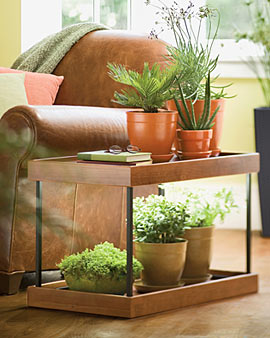 I'm a big fan of bringing some of the outside indoors, especially during the long Chicago winters. I can't wait for the day when I have a little sunroom off of my house so I can enjoy the outdoors all year round. In the meantime, I've been experimenting with an ever changing plant table like the inspiration pictures below.
For me, the more plants the better. I love this pedestal table crammed full of green plants of different heights in old worn pots: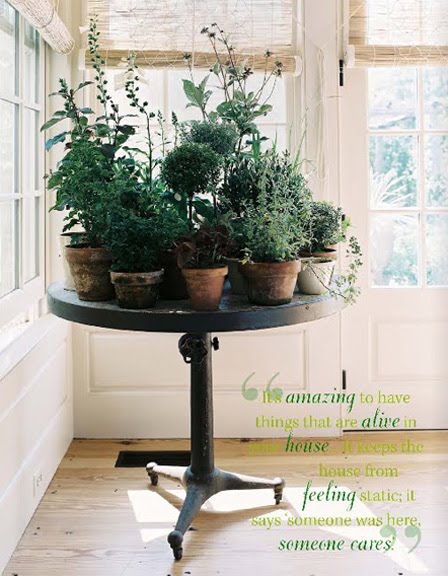 (Source: Lonny Magazine)
Or this long table with plants of all shapes and sizes:
Here are a couple more restrained options. I like this one below as an alternative to a traditional coffee / side table:
Really any table and selection of potted plants could work. I think the key is finding a sunny window and plants that are pretty low maintenance but interesting visually. You'll see from my next post, that I love succulents for this reason.